Estimated read time: 4-5 minutes
This archived news story is available only for your personal, non-commercial use. Information in the story may be outdated or superseded by additional information. Reading or replaying the story in its archived form does not constitute a republication of the story.
SARATOGA SPRINGS -- A soldier from Utah has been killed in Afghanistan. The Department of Defense announced Monday that Pfc. Kimble A. Han, who was based at Fort Carson, Colo., died on Oct. 23 of wounds he suffered when his vehicle was attacked by an improvised explosive device.
Paul Barnes, Han's stepfather, said, "The last time we talked to him, he was very proud to be serving this country."
Han, 30, was a hero to all who knew him. Flags adorn the lawn outside his parents' house in Saratoga Springs. A neighbor's flag flies at half staff.
"Anybody who gives their life for our country should be honored," said his mother Lisa Barnes.
Han and Spc. Eric N. Lembke of Tampa, Fla., were killed Friday morning in Afghanistan. The soldiers were attached to the 569th Mobility Augmentation Company, 4th Engineer Battalion. The Department of Defense said enemy forces attacked their vehicle with an improvised explosive device.
As a combat engineer, Han was on the frontlines of war. On the phone with her son last week, Barnes said she could hear the fear in his voice.
Mrs. Barnes recalled, "He said the bombs were getting bigger, and they were hiding them deeper, and they weren't able to detect them."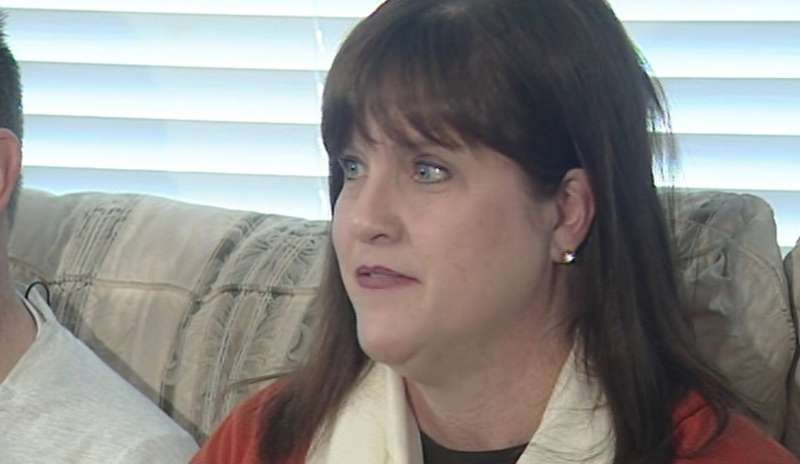 His stepfather said, "We saw him go through a lot of tough times and rebuilt himself and gain the strength in order to serve his country, and he was proud of that."
She said the fear didn't keep her son from doing a job he loved. Han enlisted in the U.S. Army in January 2008. He deployed to Iraq in February 2009 and went to Afghanistan two months later. In August, Han was home on leave for five days, and Lisa Barnes said at that time she had a feeling she might not see him again.
She said, "I think kind of motherly intuition, kind of prepared me."
She has been wearing a necklace he gave her when he was in basic training in Colorado. On the back it's engraved "To mother with love."
During our interview, Lisa Barnes also wore a scarf that Han bought for her in Afghanistan.
But even with the tears, there were smiles as the family remembered Han.
His mother said, "He's just a kind, kind person, and he wouldn't mince words with you. He'd say it how it was."
He was the second oldest of eight children.
Han leaves behind a new wife and three stepsons. In February, just a couple of days before he deployed, Han married his high school sweetheart. His mother said his family and his country were most important to him.
She said, "Kimble grew up knowing that this is a wonderful country that we live in, and he wanted to defend it."
Han's wife lives in Las Vegas, and she's driving up to Utah Tuesday. The funeral is planned for Saturday, in Saratoga Springs.
Utah Gov. Gary R. Herbert issued the following statement regarding the death of Pfc. Kimble Han: "The entire state is saddened today to learn of the loss of Private First Class Kimble Han, whose faithful and selfless service to his country will not be forgotten.
"Jeanette and I extend our prayers to the family of Private First Class Han, including his mother in Lehi and his wife and children in Nevada. We also offer our deepest gratitude for the sacrifice that they, too, have made."
Deadliest year for U.S. forces since 2001 invasion
This has been the deadliest year for international and U.S. forces since the 2001 invasion to oust the Taliban. Fighting spiked around the presidential election in August, and 51 U.S. soldiers died that month -- the deadliest for American forces in the eight-year war.
The latest deaths came as President Barack Obama prepared to meet his national security team for a sixth full-scale conference on the future of the troubled war.
Obama is debating whether to send tens of thousands more troops to the country, while the Afghan government is rushing to hold a Nov. 7 runoff election between President Hamid Karzai and challenger Abdullah Abdullah after it was determined that the August election depended on fraudulent votes.
------
Story compiled with contributions from Sandra Yi and the Associated Press.
(Copyright 2009 by The Associated Press. All Rights Reserved.)
×
Photos
Most recent Utah stories