Estimated read time: 1-2 minutes
This archived news story is available only for your personal, non-commercial use. Information in the story may be outdated or superseded by additional information. Reading or replaying the story in its archived form does not constitute a republication of the story.
PROVO -- The pilot who died in a plane crash Wednesday afternoon in Provo is being remembered by his family and friends. It's been a difficult and tragic day for those involved in Utah Valley University's aviation science program after the loss of someone who was closely involved with many students and instructors.
Investigators returned to the crash scene Thursday, just south of the runway at the Provo airport, as they look at what may have been involved in the crash.
The pilot, 30-year-old Benjamin Hill, had radioed about having engine trouble after taking off from the nearby airport in Spanish Fork Wednesday afternoon and was on final approach to the Provo airport when the single-engine Cessna crashed.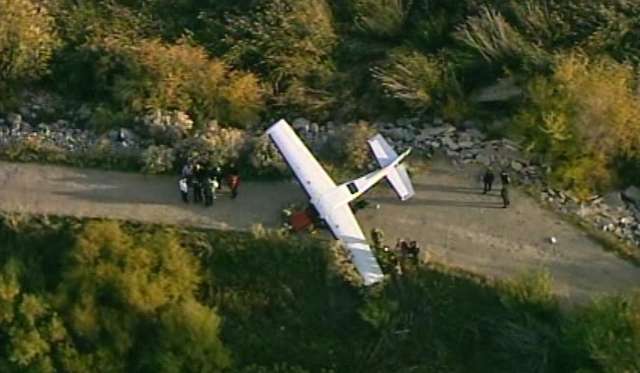 Hill was well known at the airport as a flight instructor and a check pilot who would certify pilots in their training.
Friends remembered him as someone who loved to fly and expected the best from his students.
Mike Rushforth said, "He had a tough exterior, but he required a lot of people, which was a great thing. He taught me a lot about what it took to be a good pilot, and I think that rubbed off on a lot of other people here at the school. His family was everything to him. It was interesting to see the contrast from his life here at the airport, his life at home and how he treated me as a friend."
Hill was from Springville and taught at UVU's program, however, at the time of the crash he was not working or in a UVU aircraft.
An initial report on the investigation is expected in a few days. Funeral services for Ben Hill are still being arranged.
E-mail: spenrod@ksl.com
×
Related stories
Most recent Utah stories