Estimated read time: 2-3 minutes
This archived news story is available only for your personal, non-commercial use. Information in the story may be outdated or superseded by additional information. Reading or replaying the story in its archived form does not constitute a republication of the story.
John Hollenhorst reportingThere are about 600 volcanoes in the world considered active. Geologists say at any given time, an average of 10 are erupting.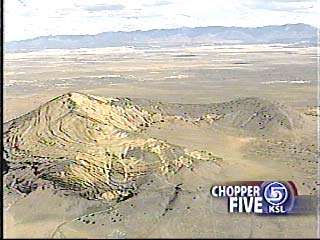 Perhaps it's not surprising then, to hear volcanoes can light up the sky in Utah, and have recently.
The first thing you notice is the look, a classic volcano profile, like Diamondhead near Honolulu.
A few miles away: vast fields of black rock that spewed from the ground as lava.
Prof. Barbara Nash/ University of Utah Volcanologist: "It would look very much like what you'd seen in an eruption in Hawaii today."
Volcanologist Barbara Nash has extensively mapped Utah's youngest volcanoes. They're easy to reach, just a few miles west of Interstate 15 in Millard County.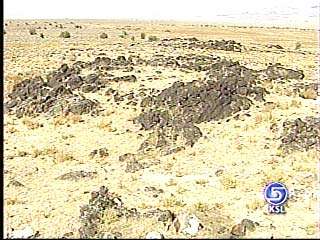 The tortured, blackened landscape is a vivid reminder that the restless Earth is constantly changing its face.
Barbara Nash: "The crust is actually being pulled apart in that area. So warm material is rising up from underneath in the mantle."
Nowadays, if people think of this place at all, they think of it primarily as a place to pick up lava rock for the barbeque grill. But don't make the mistake of thinking this is ancient history. Geologically speaking, it was 'The day before yesterday.'
Barbara Nash: "The most recent eruption was probably 600 years ago. And certainly Native Americans were there for that. It must have been great fun to sit there and watch this molten material pouring out over the landscape."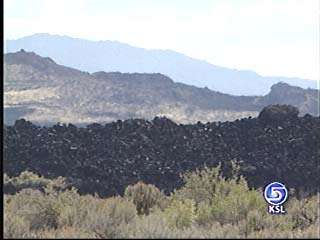 The eruptions were not explosive. But lava flowed for miles. Ash settled over a large region.
The most spectacular was likely the eruption of Pahvant Butte. 16,000 years ago, it rose up out of the waters of old Lake Bonneville, like a Hawaiian island.
Barbara Nash: "I think it would have been absolutely stunning."
Seismic activity has been exceptionally quiet here in modern times. No one knows if Utah's geologic drama will have a sequel.
Barbara Nash: "Could it happen again? Sure. Will it happen anytime soon? I don't know. And I'm not counting on it. But I think it's entirely possible."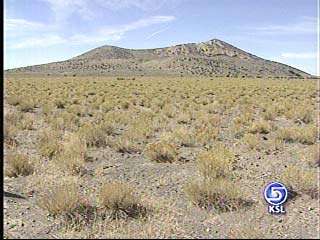 If it happens, it's likely to be a non-explosive spectacle. Instead of running away, people will likely run the other direction, to get a better look.
The volcanic area is reachable by driving south from Delta or by exiting Interstate 15 near Fillmore. Collecting lava-rock is legal without a permit as long as it's for personal use.
×