Estimated read time: 3-4 minutes
This archived news story is available only for your personal, non-commercial use. Information in the story may be outdated or superseded by additional information. Reading or replaying the story in its archived form does not constitute a republication of the story.
SALT LAKE CITY -- An air traffic control computer went wrong during a test at the Salt Lake City Airport, resulting in flight delays and questions about the Federal Aviation Administration's plan to upgrade its computer system.
The FAA said the incident did not create a safety problem, but the controllers union said it was a serious safety issue and urged the government to slow down testing of the new system.
"It was the one glitch, but it was a big glitch, a very serious safety concern when you can't properly identify your aircraft," said Doug Pincock, union steward of the National Air Traffic Controllers Association.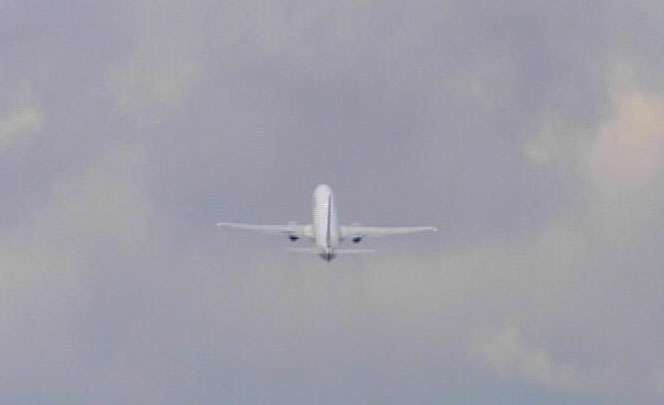 The incident happened in Utah because Salt Lake City was chosen as the test site for new air traffic control computers. It does not involve the airport tower, which handles local traffic. The computer problem was at a separate center that handles high-altitude aircraft flying over several states in the region.
High-flying aircraft need monitoring to make sure their paths don't cross. The computer system that does it is 20 years old. The FAA's new replacement system had only short-term field tests until last weekend.
"Friday night at 11:30 pm, they turned the system on with the intent of leaving it on and running it indefinitely," Pincock said. "But Saturday morning, a glitch occurred when Continental 440 took off for Houston. It should have popped up on the screen as 'COA 440.' Instead, the computer displayed 'SKW 4881,' a SkyWest flight from Omaha that actually landed a few minutes earlier, which is unacceptable. Anytime the system misidentifies an aircraft, that's a serious safety concern for everybody."
If a controller tried to communicate with the wrong plane, Pincock said it could lead to disaster.
"He may need to change their altitude or their route in order to avoid conflict with air space or with another aircraft, and you're unable to do that if they're misidentified."
FAA spokeswoman Laura Brown denied there was ever a safety problem. "It was isolated to that one aircraft," she said, "and there was no ripple effect... to other aircraft." As the FAA switched back to the old computers, they grounded planes in several cities for about 20 minutes. Twenty-one aircraft departures were delayed in Salt Lake City for 20 to 40 minutes, according to Pincock, and there were similar delays for one or two planes in Denver and Seattle.
Brown defended the FAA's testing of the new computer system.
"The reason we test is so we can identify problems like this," she said.
The union is glad the agency aborted the test when the glitch occurred. "They made the right call," Pincock said. "We're just hoping they go a little bit slower and a little more measured as they, as we move forward."
The FAA says it's identified the problem, and it is taking steps to fix it and get it running nationwide by the end of next year. It says some testing is done in simulations, but some has to be done in real world situations.
E-mail: hollenhorst@ksl.com
×
Related links
Most recent Utah stories