Estimated read time: 2-3 minutes
This archived news story is available only for your personal, non-commercial use. Information in the story may be outdated or superseded by additional information. Reading or replaying the story in its archived form does not constitute a republication of the story.
SALT LAKE CITY -- The lawyer for a man shot in a bar by an off-duty deputy says the brawl that preceded the shooting may have been racially motivated. He says the deputy was on one side of that dispute.
J.J. Pikula's lawyer, Alan Mortensen, says the deputy, whose identity hasn't been released, is Hispanic and was personally involved in a racially-tinged brawl that was all calmed down before the officer fired the shot.
Salt Lake City police are continuing their investigation of the shooting at the Green Street Social Club at 602 E. 500 South on Sept. 19. They aren't talking and neither is Pikula. But after more than two weeks, Pikula's family is wondering why it is taking so long for them to get answers.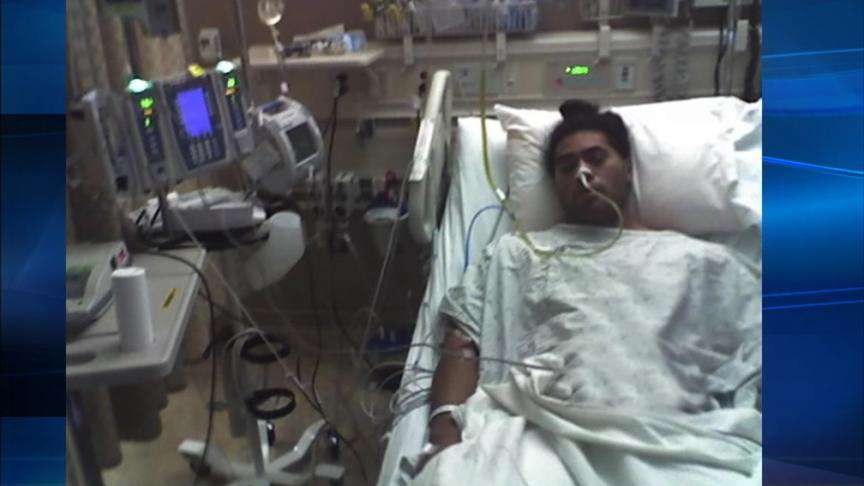 Pikula was released from the hospital last week and told his version of the incident to investigators. Then he was rushed back for two emergency surgeries.
Mortensen explained, "His wound and also the repair of the colon got infected."
Mortensen says the family wonders why it's taking so long for police to respond to their request for the deputy's name and the night club security video of the incident.
"It concerns the family that everything is known, it's all on video-- especially the videos-- that the copies have not been provided to us," he said.
The Salt Lake County Sheriff's Office is standing by while Salt Lake City police investigate the sheriff's deputy.
Lt. Don Hutson of the sheriff's office said, "I believe they want to be very thorough in this investigation and make sure everybody who needs to be interviewed is interviewed and that every piece of evidence is analyzed."
The victim, who is Polynesian, says that the off-duty deputy was involved in a brawl that erupted on the dance floor. After bouncers calmed things down, the deputy allegedly pulled his gun and fired in anger. Mortensen says the brawl seems to have been racially tinged, Polynesian versus Hispanic, and they've learned the deputy is Hispanic.
"It's our belief that he would be on that side of the racial dispute if there was one," Mortensen said.
Hutson said, "At this point the officer would prefer that the investigation be completed without making any statement at this time."
We've been told that the security videos do not show the actual shooting, only some of the events surrounding it.
There were many eyewitnesses. According to the District Attorney's office, that's one reason the investigation is taking a while. They're interviewing as many witnesses as possible before deciding if any charges will be filed.
E-mail: hollenhorst@ksl.com
×
Related stories
Most recent Utah stories