Estimated read time: 3-4 minutes
This archived news story is available only for your personal, non-commercial use. Information in the story may be outdated or superseded by additional information. Reading or replaying the story in its archived form does not constitute a republication of the story.
SALT LAKE CITY-- Monday brought startling new allegations about what prompted a deputy sheriff to draw and fire his gun during a fight in a Salt Lake City night club.
The injured man's relatives say the shooting was unprovoked and the officer drew his gun after bouncers had already calmed down a fight between two families. KSL learned Monday the entire incident was videotaped from multiple camera angles.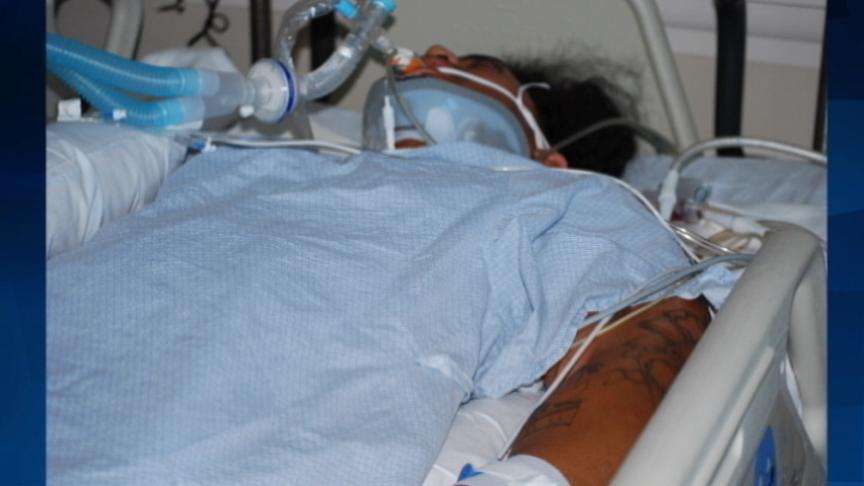 The family released hospital photos of J.J. Pikula--a reputed gang member who they said served his time and straightened out his life before he was gunned down at his own bachelor party, which was being held at Green Street Social Club at 602 E. 500 South.
"He came out of surgery this morning," said Alan Mortensen, attorney for the Pikula family. "The bullet went into his arm, went through his arm, went in and cracked a rib, and then went through his colon."
Mortensen said family members encouraged him to get hold of the videotapes from Green Street security cameras. They believe the video will prove there was no physical threat when the deputy fired his gun, and they claim the deputy was involved in an altercation on the dance floor, an argument over a woman.
"Things escalated, as far as words, and at some point in time J.J. was struck in the jaw with a punch, two punches. There's conflicting stories as to who actually threw those punches," Mortenson said. "At least one witness said it was the deputy; the other two were not sure and didn't see the punch."
"The interpretation was that J.J. was not a threat and that the officer drew the gun without any warning, without telling anybody that he was a law enforcement officer, and shot in the direction of J.J.," Mortensen concluded.
Family members do not believe Pikula threatened the deputy, or anyone else for that matter--a necessary requirement for an off-duty officer to fire his or her weapon.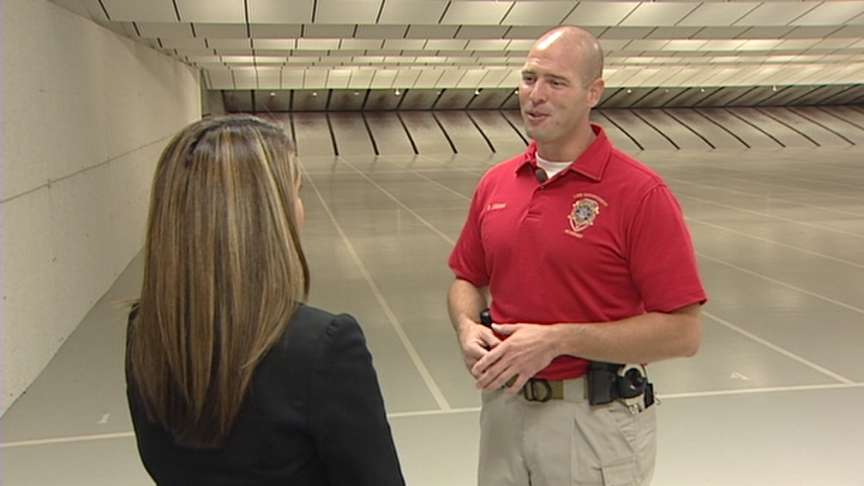 "An imminent threat to that officer or another person, that's what we're here for," explained Sgt. Brad Zeeman, training officer with the Utah Department of Public Safety's Peace Officer Standards and Training program.
Zeeman says different departments have their own policies for carrying guns off-duty, but there's one policy that's the same state-wide.
"Alcohol and weapons don't mix. Just like drinking and driving don't go together, alcohol and guns should never be a common mix," Zeeman said.
Investigators have not said if the deputy was intoxicated, but several witnesses say he was. It's against state law to carry while drinking, and Zeeman makes sure his trainees understand the heavy responsibility.
"It's a pretty serious thing to even pull it out of the holster, so you had better have a good reason for doing it," Zeeman said.
The sheriff's office refused interviews and declined to release the name of deputy, pending the outcome of the investigation by city police. But whichever way it comes out, the sheriff authorized one statement: "No officer in the sheriff's office is above the law."
------
Story compiled with contributions from Nicole Gonzales and John Hollenhorst.
×
Related stories
Most recent Utah stories