Estimated read time: 3-4 minutes
This archived news story is available only for your personal, non-commercial use. Information in the story may be outdated or superseded by additional information. Reading or replaying the story in its archived form does not constitute a republication of the story.
CORVALLIS, Ore. (AP) -- Reports about a green van helped lead investigators to Joel Courtney, and it was the evidence they found in the van that helped them build a case against him in the killing of Brooke Wilberger five years ago.
Courtney, 43, pleaded guilty to murder Monday and was sentenced to life in prison without parole.
In a deal with prosecutors, he was spared the death penalty and he told investigators how to find Wilberger's body -- at an undisclosed spot in the Oregon Coast Range. He also described how he kidnapped, raped and bludgeoned the Brigham Young University sophomore, who vanished from an apartment building near the Oregon State University campus in Corvallis.
In interviews afterward and in an affidavit, investigators described the central role the van played in the investigation of Wilberger's disappearance May 24, 2004, the Corvallis Gazette-Times reported.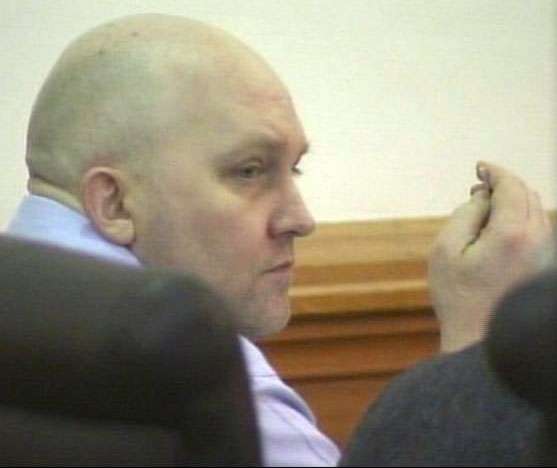 Investigators said they got several reports of a green van near Oregon State the day Wilberger disappeared.
That evening, university employee Bob Clifford reported he had seen a green van with Minnesota license plates in the parking lot of Reser Stadium in the morning.
He told a state trooper he saw the driver talking to a female student. She later reported her encounter to a fellow employee in the athletics department, who in turn reported it to the police.
Another report came from a student who heard about Wilberger and reported a man driving a green van had pulled in front of her and asked for directions. The woman walked away after he got out of the vehicle and opened the rear door.
Yet another report came from a man who identified himself only as "Brian" and called 911 about 11 a.m. that day to report a speeding, recklessly driven minivan south of Corvallis.
But investigators didn't come across Courtney's name until November, after he was accused in New Mexico of kidnapping and sexually assaulting a 22-year-old Russian exchange student.
Looking into his background, authorities turned up an Oregon warrant on a charge of driving under the influence. They called to ask about reports of missing women.
Soon, detectives working Wilberger's case found that Courtney left Portland on May 24 en route to Newport -- but he never showed up.
They also discovered he was driving a green 1997 Dodge Caravan.
Courtney had driven the vehicle from Portland to New Mexico in June 2004, but later the janitorial service he'd worked for reclaimed it.
Benton County District Attorney John Haroldson said the county bought the van so investigators could freely search it. The exact cost was not available, Haroldson said, but it was less than it would have cost to fight legal challenges to a search.
According to an affidavit by lead detective Shawn Houck, trace evidence, including latent fingerprints, hair and DNA, "while fragile, will remain intact for many months if protected from the elements ... a crime scene found in a vehicle or a building, if not affirmatively cleaned out, can yield evidence of a crime for months or even years after the criminal conduct."
In December 2004, Houck said, state police criminalists and FBI experts "dismantled" the van and sent numerous items to the FBI lab in Quantico, Va., to be examined for evidence such as DNA, fingerprints and fluids.
Houck said technicians recovered trace evidence of body fluids containing the DNA of both Wilberger and Courtney.
The investigator got the results exactly a year after Wilberger went missing.
"Tell me that wasn't divine," he said.
Authorities say the van remains "under the control" of the Corvallis Police Department, and its ultimate fate has not been determined.
------
Information from: Gazette-Times
(Copyright 2009 by The Associated Press. All Rights Reserved.)
×
Related stories
Most recent Utah stories