Estimated read time: 2-3 minutes
This archived news story is available only for your personal, non-commercial use. Information in the story may be outdated or superseded by additional information. Reading or replaying the story in its archived form does not constitute a republication of the story.
LAYTON -- Layton police are looking into whether or not a high school teacher had an inappropriate relationship with a student he's now reportedly going to marry. That student recently graduated, and according to another parent who called KSL, a wedding is set for next week.
That teacher is in his early 60s and has been teaching at Layton High since the late 1970s. Now the question for investigators is: When did their relationship start?
"I'm not going to give you any information other than to confirm that an allegation has come forward, and we're looking into that," said Lt. Quinn Moyes with the Layton City Police Department.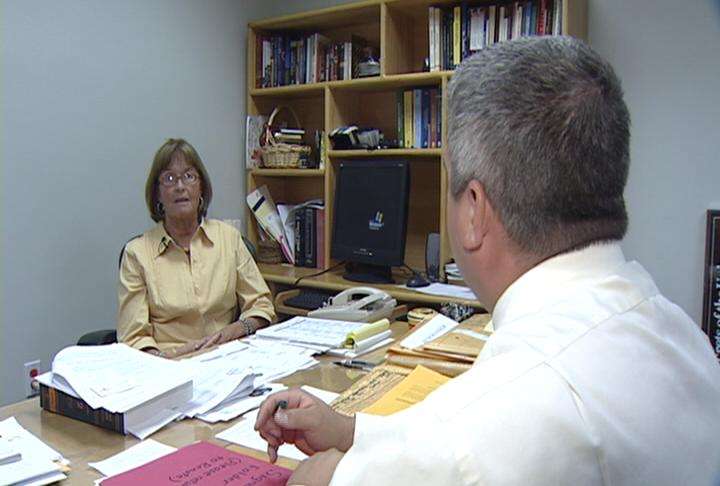 The teacher is still teaching at Layton High. Investigators want to know if there is any evidence a relationship was going on while she was a student or, more specifically, an underage student.
"All I'm going to say is an allegation came forth, and we're looking at that," said Lt. Moyes.
That allegation involves the teacher and that former student.
"The allegation was that there was inappropriate behavior, and so we're looking into what that is, and what that may be, but at this point, we don't have that information," said Lt. Moyes.
The Layton police department wouldn't confirm if the teacher and his former student are getting married or where the allegation came from.
The Davis School District says it found out about the allegations within the last month and is doing its own investigation.
Carol Lear, who directs school law and legislation for the Utah Office of Education, says her office is not involved in the Layton case, but says they've investigated similar cases where a student and teacher started dating right after graduation.
"Did that relationship start the day the student graduated, or was there some grooming, is what the official term is; and if there wasn't grooming, was there some inappropriate activities that were building up to this more personal relationship?" said Lear.
"We've had cases where we've investigated and in some of the cases there has been no evidence that there was any kind of an inappropriate relationship."
Lear also says schools have become more casual that they were in the past, and that sometimes the line between friendship and mentor can get blurred.
As for the Layton case, which police say they just heard about this past Tuesday, the investigation is just beginning.
"At this point, I don't know how lengthy it will be. We're hoping to be able to move on interviews and make contacts and wrap it up as quickly as we can on our end," said Lt. Moyes.
KSL was tipped off to this case when a parent called us about it.
That parent was upset because she claims she saw the teacher and student acting inappropriately two years ago and filed a complaint against the teacher.
We left several messages with the teacher, but so far, he hasn't called us back.
E-mail: acabrero@ksl.com
×
Most recent Utah stories