Estimated read time: 1-2 minutes
This archived news story is available only for your personal, non-commercial use. Information in the story may be outdated or superseded by additional information. Reading or replaying the story in its archived form does not constitute a republication of the story.
ALPINE -- Court documents reveal more details into a frightening hostage situation in Alpine Tuesday night. The documents obtained by KSL show the gunman was violent and demanded he be paid $100 million.
Court documents state 36-year-old Tyler Archuleta knocked on the family's home but was told by a woman to come back when her husband got home.
About five minutes later, Archuleta is said to have returned and had with him an ID badge he said was from the U.S. Census Bureau.
The man was suspicious of Archuleta and asked him to leave, and that is when Archuleta pulled out a gun, put it under the chin of the victim and demanded a check or money order for $100 million.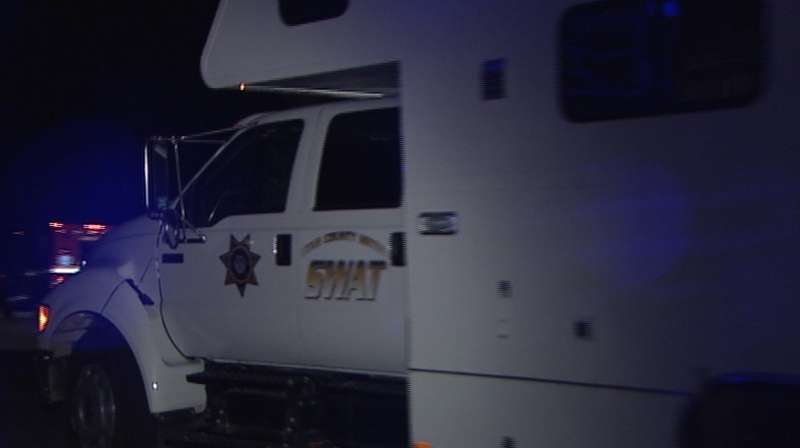 Archuleta has been in severe financial trouble and had been a subcontractor for Savage Trucking but had lost his contract.
That appears to be why Archuleta targeted the Alpine family, because the man is the CEO of Savage.
The man's wife called 911 and left the phone off of the hook and their daughter also relayed information to police from inside the home.
After Archuleta forced the couple into their car at gunpoint and SWAT officers made an arrest, Archuleta told them he had left a bomb in the home and also at the Savage company headquarters.
Prosecutors will review all of the evidence against Archuleta and his is expected to be formally charged early next week.
Archuleta appeared in court Thursday morning and his bail was set by the judge at $50,000 cash. Archuleta remains in the Utah County jail, facing charges including aggravated burglary, robbery, kidnapping, assault, forgery and extortion.
E-mail: spenrod@ksl.com
×
Related links
Related stories
Most recent Utah stories