Estimated read time: 2-3 minutes
This archived news story is available only for your personal, non-commercial use. Information in the story may be outdated or superseded by additional information. Reading or replaying the story in its archived form does not constitute a republication of the story.
SALT LAKE CITY -- A key part of the airport TRAX line won't be built unless a risky and unique funding plan moves forward. That's according to top Salt Lake City officials searching for ways to pay for a new North Temple viaduct over 400 West.
The city is planning to tap into future property tax revenue from a project that isn't even built yet. Plans call for running light-rail trains from the airport and down the center of North Temple, but at the viaduct near 400 W. North Temple, the plan is unclear. The Utah Transit Authority is keeping its options open right now, insisting the line will be built no matter what.
UTA spokesman Jerry Carpenter said, "We have more than one approach and more than one plan. Already, preliminary engineering work is done on using the existing structure."
There is uncertainty because the preferred option of rebuilding this viaduct and installing TRAX has a $71 million price tag. Salt Lake City--on a tight budget in the current economy--doesn't have the money.
Plans call for a shorter, more pedestrian- and bicycle-friendly viaduct, a TRAX stop in the middle and escalators to ground level. Those improvements would spark economic growth for the surrounding area, currently empty space and a parking lot.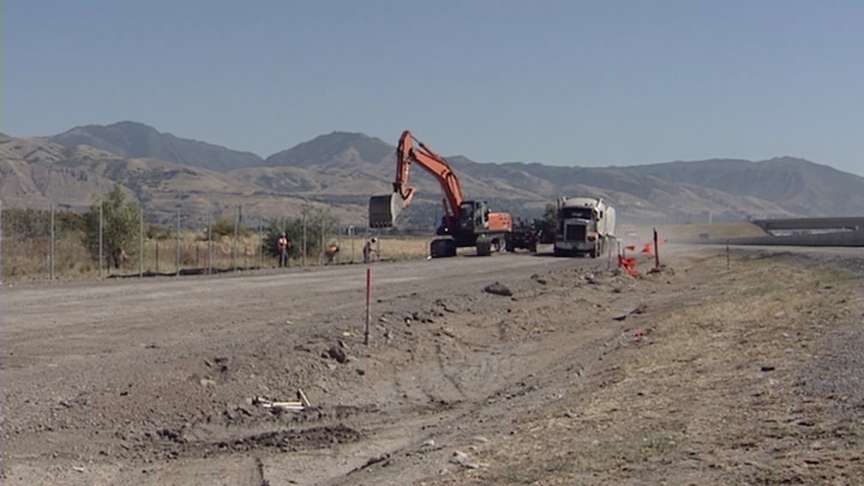 Gastronomy, the restaurant company that owns the land, is considering a $100 million office and housing development.
The city's funding idea is to get the school district and county to give up the property taxes on Gastronomy's project to fund the bridge.
Salt Lake City Planning Advisor Ben McAdams said, "If the viaduct isn't rebuilt, then the development that we're hoping for won't happen and they won't see the benefit."
McAdams is asking county and school district officials to "give up," or "donate" property tax revenue on the future development to pay for the bridge overhaul.
"We're hoping they will recognize that this is an opportunity to give us revenue that they won't see any way if the project doesn't happen," McAdams said.
So far, the county and school district have not signed off on the idea.
If they don't agree, UTA will find another way to connect the Airport TRAX line.
E-mail: rpiatt@ksl.com
×
Related links
Related stories
Most recent Utah stories