Estimated read time: 4-5 minutes
This archived news story is available only for your personal, non-commercial use. Information in the story may be outdated or superseded by additional information. Reading or replaying the story in its archived form does not constitute a republication of the story.
ALPINE -- A Utah County family has been living through a nightmare for five years. It's a child-raising scenario so disturbing and so challenging they decided to share their story to help others.
It took Jay and Jodi Bean of Alpine years to figure out why their new daughter brought anger and fear into the family and triggered maternal hate instead of love. Jodi has written a book to help others who may, unknowingly, be struggling with a rare condition called RAD.
The emotional puzzle began five years ago. That's when Jay and Jodi welcomed 4-year-old Victoria into their family, adopted from an orphanage in the former Soviet Republic of Belarus.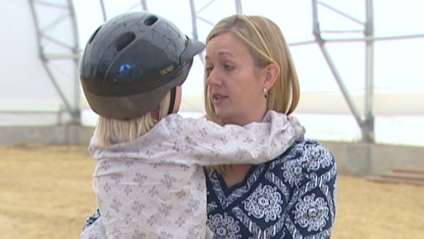 "As far as her emotional needs, I honestly thought I just had to bring her here and give this girl all the love that she never had," Jodi said.

The orphanage seemed nice, but it wasn't long before they knew something horrible was wrong with their adopted daughter.

"She was lying, and she was sneaky, and she was destructive," Jodi said. "She would break her toys, she would rip her clothes, pull her hair out. She'll bite on her lips until they bleed."

Victoria even threatened, in detail, how she would kill her new mom. She would hit, bite and spit on Jodi.

After raising three boys, Jodi considered herself a nurturing parent, but she just couldn't break through to Victoria.

**What is... Reactive attachment disorder?**

Reactive attachment disorder (RAD) is a rare but serious condition in which infants and young children don't establish healthy bonds with parents or caregivers. A child with reactive attachment disorder is typically neglected, abused, or moved multiple times from one caregiver to another. Because the child's basic needs for comfort, affection and nurturing aren't met, he or she never establishes loving and caring attachments with others. This may permanently alter the child's growing brain and hurt their ability to establish future relationships. It is a lifelong condition, but can be treated with psychological counseling and parent or caregiver education.-*Mayo Clinic*

"Her emotions have been so shut down that the only emotions that I knew for sure she knew how to feel were anger and fear," Jodi said. Through five years of therapy, including therapeutic horseback riding, Jodi finally fit the pieces of the puzzle together. The key was those first four years in the orphanage.

"She never had a consistent caregiver," Jodi said. "She didn't believe her needs were going to be met. She literally thought she was going to die. There's no doubt. I have no doubts of that."

It turns out that Victoria suffers from a rare psychiatric illness called RAD, or reactive attachment disorder.

"These are kids who, biologically, are feeling stressed all the time," explained Doug Goldsmith of the Children's Center.

RAD kids actually endure chemical changes and physical damage to the brain. It happens in their first couple of years when there's a shifting succession of caregivers, and the kids fail to form a parental bond. They avoid seeking assistance from adults even when they have a childhood crisis.

"They don't go seek out mom," Goldsmith said. "In fact, they don't even look up when they're cut, and they're hurt because they've learned that there's no reason to go to adults for care."

In the United States, RAD children are sometimes born to drug-addicted parents. Families adopting internationally are at especially high-risk if the kids are older than perhaps 2 or 3 years old.

"Most of these kids we're talking about are being raised in institutions outside the U.S." Goldsmith said.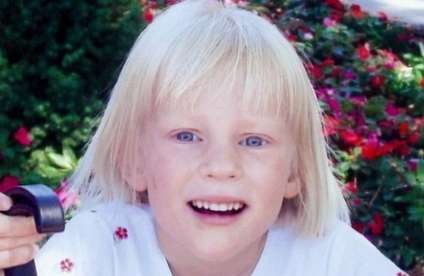 There's often a tragic undercurrent of abuse and neglect in the orphanage. Jodi now suspects Victoria suffered serious abuse at the orphanage in Belarus.
"I have to think there was definitely trauma, some intense trauma there," Jodi said.
Goldsmith says many dubious treatments have been promoted over the years; none of them proven scientifically, some of them outright dangerous. But professional psychologists are beginning to come to grips with it.
"We've seen many, many wonderful successes," Goldsmith said. "The earlier we treat it, the better off we are."
Jodi is self-publishing her book called "Love Lessons," and she has a website to help other families.
She admits she sometimes hated Victoria in their first few years together. Hate sometimes gave way to indifference, which Jodi said is worse.
But for mother and daughter, love slowly arrived through counseling, horse therapy and intensely focused, highly-structured parenting.
"In the beginning, obviously for the first three years, it was hard to love anything about her. But now I honestly can say I love everything about her because I've seen who she is," Jodi said.
E-mail: jhollenhorst@ksl.com
×
Related links
Most recent Utah stories