Estimated read time: 3-4 minutes
This archived news story is available only for your personal, non-commercial use. Information in the story may be outdated or superseded by additional information. Reading or replaying the story in its archived form does not constitute a republication of the story.
LINDON -- Amid the debate over health care reform, two Utah brothers have come up with their own innovation: They've combined a fitness center with a medical clinic--all for one inexpensive, flat monthly fee.
On Friday, we met Griffin and Gretchen Walker while they were getting their flu shots. Next door, Jesse and Lori Tschannen were having one of their kids treated for an ear infection. Both families have memberships to the Nucea Health and Fitness Club; they get this added benefit at no additional cost.
The Walkers have no health insurance.
"We just got married. I'm going to school, so we don't have a lot of money to spend other than on school. It's really a good option for us because it's pretty cheap monthly," Griffin said.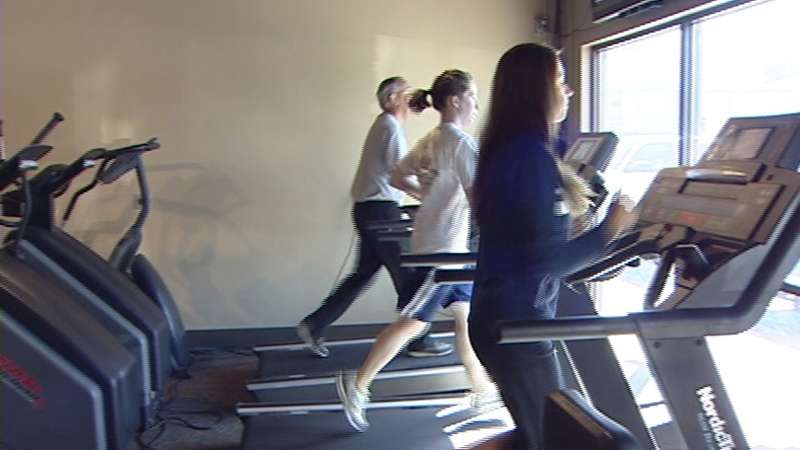 The cost is $35 per member or $50 per couple. There is a also a family rate of $60 a month, no matter how many kids you have.
The Tschannens take advantage of that family rate. They do have health insurance, but with a very high deductible.
"We really don't like to use our health insurance unless it's absolutely necessary," Jesse said. "And this provides another option for us to not necessarily have to fall back on that all the time, which is very expensive."
The clinic is staffed by family nurse practitioner Aaron Hartle. It's similar to a few others and some now located in grocery stores.
Hartle takes care of strep throats, infections, minor injuries and more.
"In our clinics, we take care of just about everything from a minor cough and cold, to stitches, to casting a broken bone, Hartle said.
This setup is attracting many uninsured consumers who traditionally put off seeing a doctor even when they get sick. But here, they have exercise, preventive health care, nutrition classes, and a medical clinic all under one package.
"I don't have insurance myself. We're not big enough to provide insurance here," Hartle said. "So, I think there are a lot of people like me who need insurance or need some medical care."
If needed, members can also use this health clinic after hours and on Saturdays. For more information on Nucea, you can contact the company by phone at 801-785-7020 or on the internet at www.nucea.com.
While Nucea offers its own plan, another health care provider called After Hours Medical is offering primary medical care at its clinics for a monthly $49 membership fee. The physician there has invited President Obama to visit his facility.
E-mail: eyeates@ksl.com
×
Most recent Utah stories