Estimated read time: 6-7 minutes
This archived news story is available only for your personal, non-commercial use. Information in the story may be outdated or superseded by additional information. Reading or replaying the story in its archived form does not constitute a republication of the story.
SALT LAKE CITY -- Tuition, books, room and board can be expensive. But there are many things you can do to pay for college. You don't have to hit up the bank of mom and dad either.
In part one we covered scholarships, on-campus money, and other ways to cut the cost of class, but there are even more ways to take a chunk out of your overall bill.
Community or Junior Colleges
Never have so many students attended Salt Lake Community College (SLCC). Enrollment is up 33 percent from last year. Why? For one thing, it's cheap.
---
You can go into debt now and make money early, or not go into debt and make money later.
–SLCC Public Relations Director Joy Tlou
---
"Right now, we run $2,790 a semester," says SLCC Public Relations Director Joy Tlou.
He says credits earned at SLCC transfer to just about any four-year institution in Utah.
"They can start there as juniors and graduate in four years, for a significant cost savings," Tlou said.
Any community or junior college is a great way to cut the cost of class. BYU costs $4,290 this year. The University of Utah is $5,742. But LDS Business College or the College of Eastern Utah are half that.
Cheaper credit
Earning college credit while still in high school is much cheaper. This can be done through AP classes or with concurrent enrollment. Some high schools charge a fee like around $40, others offer unlimited college concurrent enrollment for free.
Holladay resident Katie Tillou earned an associate's degree through concurrent enrollment and online classes while still in high school.
"I'm two years ahead, so I'm jumping into higher-level classes than the average freshman at the U of U," Tillou said.
All that college credit helped her earn the New Century Scholarship.
"If I get the full 75 percent coverage with 12 credit hours, then I get around $1,800 a semester. That's good. That would help a lot."
FAFSA
But paying for the rest of college can still be hard. That's why these five letters are so important: FAFSA. It stands for the Free Application for Federal Student Aid. It sees if you qualify for work-study programs or Pell Grants. That's free money from the federal government.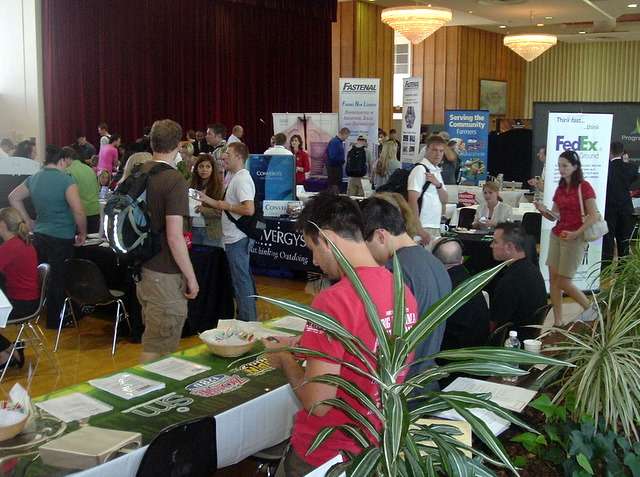 "It's just like the lottery. You can't win unless you play, and filling out the form is essential in that process," Tlou said.
With work-study programs, the federal government pays for part of your salary at an on-campus or off-campus job. Pell Grants don't need to be paid back.
You can get more information at your college financial aid office, and it's now all filled out online. It looks at your resources, and your family's financial resources.
The FAFSA also determines government student loans.
"You can get low-interest loans from the federal and state government," said Tlou.
But Weber State University's Financial Aid director Jed Spencer says keep trying other ways before signing those loan documents.
"I recommend students avoid debt as much as possible," Spencer said.
Military and Employer Assistance
Some companies offer tuition-reimbursement programs for undergrad or graduate degrees. Your employer may pay for up to $5,250 a year for your college, as long as it's shown to benefit the company. You may also face restrictions such as needing to stay a certain time with the company after earning your degree.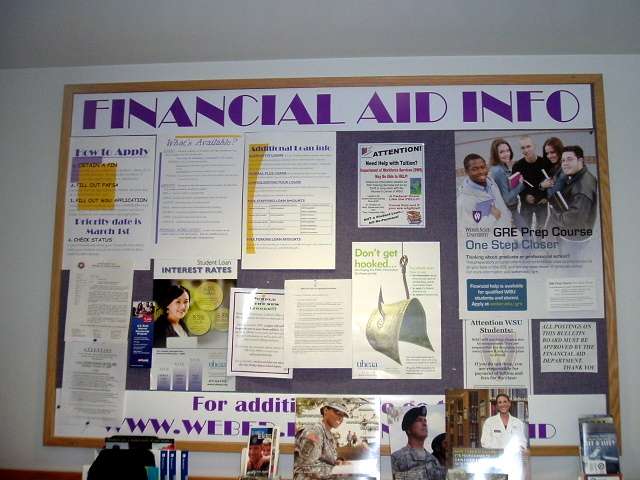 The new G.I. Bill outlines what breaks you can get on tuition by joining the military. It varies state-by-state, but could mean thousands of dollars in tuition, housing, books, etc.
East High School Head Counselor Tony Casillas recommends all juniors take the Armed Services Vocational Aptitude Battery (ASVAB) test.
"But they are all so paranoid about joining the military. Yet it's a great test, a whole battery of tests for linguistics, to engineering. It's amazing," says Casillas.
Tax Breaks
Adults returning to school part time may be able to claim the Lifetime Learning Credit. It's equal to 20 percent of qualified education expenses, for a maximum tax credit of $2,000. Or for full-time students there's the $2,500 American Opportunity Credit.
Differed Income
For some fields of study, SLCC's Tlou says it may make more financial sense to take out a loan now, get through school quickly then start earning money.
---
It's just like the lottery. You can't win unless you play, and filling out the form is essential in that process.
–SLCC Public Relations Director Joy Tlou on federal aid
---
"You can go into debt now and make money early, or not go into debt and make money later,"
Tlou says diesel technology, some medical or green jobs are in such high demand that they will pay well and are hiring as soon as a student graduates.
"The loan can be an investment against the amount of time it will take to start earning money," he said. Below is a breakdown of the educational offerings from the 13 colleges and universities in Utah:
| Institutions | Fall 2008 Enrollment | Fall admission Deadline/App fee | Scholarship App deadline | 09-10 Tuition & fees for 1 year (based on 15 credit hours) | Avg. on-campus housing | Avg on-campus meal plan for 1 yr | Financial Aid Priority Deadline |
| --- | --- | --- | --- | --- | --- | --- | --- |
| Brigham Young University | 30,500 | Priority 12/1, Regular 2/01, $35 | 2/01 | $4,290 LDS, $8,580 non-LDS | $2,922 | $3,791 | None |
| College of Eastern Utah | 2,082 | Open, $25 | 02/01 | $2,740 resident, $4,540 non-resident | $1,660 | $1,798 | 3/01 |
| Dixie State College of Utah | 6,443 | Open, $35 | 3/01 | $3,145 resident, $10,897 non resident | $1,800 | $1,400 | 3/01 |
| LDS Business College | 1,400 | Open, $35 | 3/01 | $2,800 LDS, $5,600 non-LDS | N/A | N/A | 7/01 |
| Salt Lake Community College | 29,867 | Open, $40 | 3/01 | $2,790 resident, $$8,730 non-resident | N/A | N/A | 4/01 |
| Snow College | 3,798 | Open, $30 | 2/01 | $2,542 resident, $8,238 non-resident | $1,700 | $1,800 | 6/01 |
| Southern Utah University | 7,516 | 8/01, $40 | Priority 12/01, 2/01 | $4,269 resident, $12,847 non-resident | $2,553 | \#3,350 | 7/01 |
| University of Utah | 28,211 | Priority 12/15, Regular 4/01, $45 | 2/01 | $5,742 resident, $18,163 non-resident | $3,143 | \#3,144 | 4/02 |
| Utah State University | 23,925 | 4/01, $40 | Priority 12/01, 2/01 | $4,830 resident, $13,800 non-resident | $2,350 | $3,150 | 3/15 |
| Utah Valley University | 26,696 | 8/15, $35 | 2/01 | $4,048 resident, $10,088 non-resident | N/A | N/A | 5/01 |
| Weber State University | 21,674 | Open, $30 | 1/11 | $4,088 resident, $11,554 non-resident | $2,592 | $1,550 | 3/01 |
| Westminster College | 2,600 | Rolling, $40 | Priority 3/1, Exemplary Achievement 2/15 | $24,996 | $3,963 | \#3,070 | 4/15 |
| Utah College of Applied Technology | 41,563 | Varies by program/campus | varies by program | Utah HS students: $0 (fees may apply), adult student: $1.40/hour | N/A | N/A | varies by program |
Utah System of Higher Education
E-mail: mrichards@ksl.com
×
Related links
Related stories
Most recent Utah stories