Estimated read time: 1-2 minutes
This archived news story is available only for your personal, non-commercial use. Information in the story may be outdated or superseded by additional information. Reading or replaying the story in its archived form does not constitute a republication of the story.
SALT LAKE CITY -- A common precaution many parents take at the playground may actually cause a serious injury. Many parents think it's safer to go down the slide with their young children, but doctors say a new study contradicts the common practice.
"I've done that with my own kids, and I didn't really think there was anything wrong with it," Tanya Barron said.
Many parents like Barron worry their children will fall off a slide, so they put them on their laps and go down with them. But a new study in the Journal of Pediatric Orthopaedics found a revealing correlation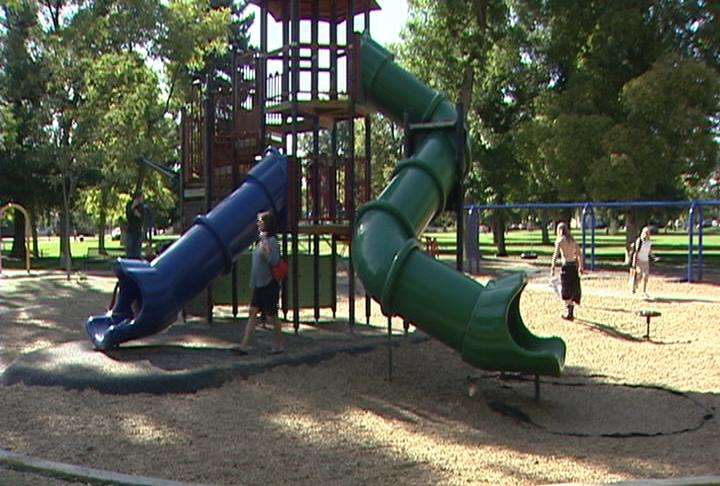 Nearly 14 percent of all tibia--or shin bone--leg fractures within a large group of children were sustained while sliding down a slide on an adult's lap. The injury occurs when a child's leg gets stuck or twisted on the slide and the parent keeps sliding.
"It's not just their weight, not just their mass, it's now the parent's mass--and that's a lot more force on a small bone," explained Dr. Charles Pruitt, of Primary Children's Medical Center.
"I can see how that would be very dangerous, having your child's leg be broken on the slide," said Annalee Martin.
Injury-prevention doctors at Primary Children's say the bigger issue is choosing age-appropriate equipment for your child on the playground.
"I would say, let your child play on the playground equipment alone if it's safe for them and if it's age-appropriate for them," Pruitt said.
Now that parents know they may actually contribute to injury, they'll re-evaluate.
"After hearing that, I will for sure," Martin said.
Pruitt says this study was especially eye-opening because few researchers find such direct correlations between one practice and a specific injury.
E-mail: dwimmer@ksl.com
×
Most recent Utah stories