Estimated read time: 2-3 minutes
This archived news story is available only for your personal, non-commercial use. Information in the story may be outdated or superseded by additional information. Reading or replaying the story in its archived form does not constitute a republication of the story.
KEARNS -- A Kearns house is getting a lot of second looks in the neighborhood. Several solar panels are being installed on the roof of the home at 4821 South and 4860 West.
The house is a foreclosed home, which was picked up by the Community Development Corporation. Group members wanted to make the low-income home energy efficient for the next owners, so they decided to have the solar panels installed.
The work is being done by students from Salt Lake Community College, which is trying to be the Intermountain West's leader when it comes to renewable energy classes.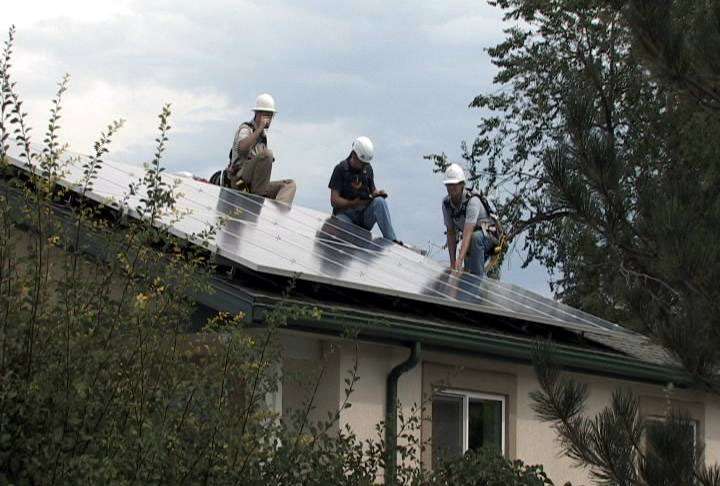 "This is a wonderful job because you get to make a contribution back to nature," said Mark Price, one of the students in the advanced photovoltaic systems class. "It's like being an electrician where you have to be safe and not get shocked, and of course, not fall off the roof."
Price and two of his classmates were on the roof installing solar panels while a press conference was happening on the front lawn.
The Utah Solar Energy Association invited Utah Gov. Gary Herbert to the house to show him what the project looks like and to explain the benefits of solar power.
"I think this is an exciting time for Utah," said Gov. Herbert. "We're talking about energy and the need to produce more energy. The other side of that is we need to conserve energy."
Levi Belnap, the executive director for Utah's Solar Energy Association, says a family can save a lot of money by installing solar panels. But he admits because of Utah's cheaper energy rates, it could take between 15-20 years to see a return on an investment.
"You go from a home that's very energy inefficient to a home where the homeowners may not have to pay a power bill at all, if they practice conservation," said Belnap.
The solar panels being installed on the home is a three kilowatt array, which Belnap says can run between $20,000 and $25,000 to install.
Still, he says there is a federal tax credit for these types of projects which helps pay for 30 percent of the overall costs without a cap.
Belnap also says Utah will kick in an extra $2,000 tax credit for projects like this one.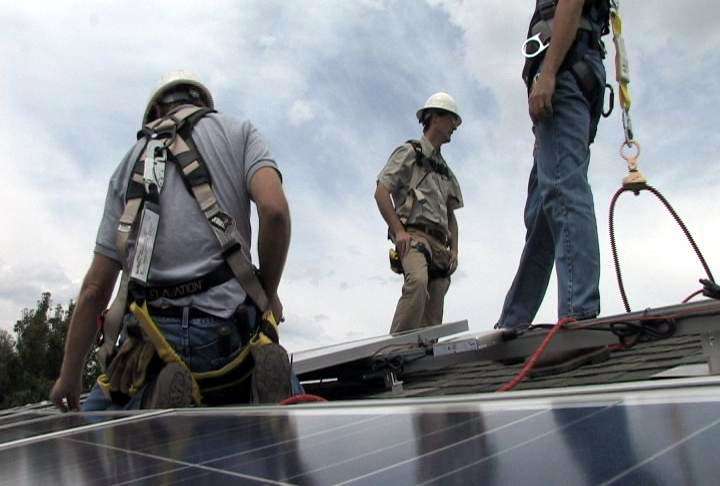 "I mean, it still costs quite a bit of money, but you drop the price significantly because of those tax credits," said Belnap.
Saturday's event also is the kickoff to the Utah Solar Tour, where more than 40 homes and businesses throughout Utah are being featured for their energy efficiency.
For Price, it's all about learning a new set of job skills in a fast growing career.
"This is something I look forward to doing and it fills my cup," said Price. "This is making a difference, and it's not work. This is fun."
E-mail: acabrero@ksl.com
×
Related links
Most recent Utah stories