Estimated read time: 2-3 minutes
This archived news story is available only for your personal, non-commercial use. Information in the story may be outdated or superseded by additional information. Reading or replaying the story in its archived form does not constitute a republication of the story.
AMERICAN FORK -- An American Fork woman got a KSL High 5 for arranging a carpool that makes the everyday hustle and bustle of school more manageable for more than two dozen families.
Christine Rich organized the massive carpool that involves some 60 children. It not only eases parents' burdens but helps facilitate friendships, as well.
Mark Harris and other neighbors nominated Christine for the High 5. He says many families have greatly benefited from her service.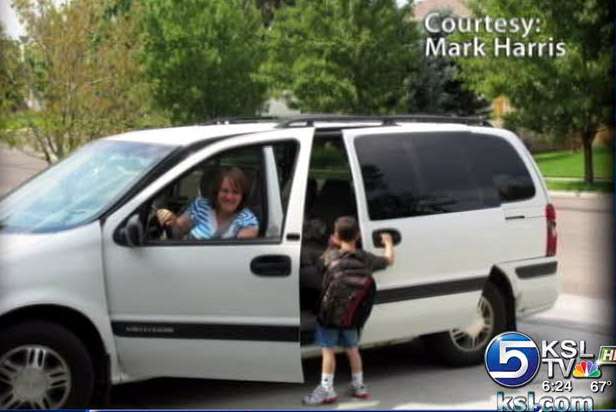 "We had a young man in the neighborhood that passed away and his widow has two small boys. She decided to go back to college this year. Christine made it possible for her not to have to take a turn in car pools so she can focus on herself and studies and make her life easier," Mark explained.
"The first day of school I saw parents living next door to each other driving a block, two blocks away to pick up kids," he said. "We had parents driving three and four times to school. Now they're driving one time."
Christine sent out a questionnaire at the beginning of the school year asking parents to volunteer. She came up with an elaborate schedule that required a lot of time and organization.
We asked Christine why she decided to bring the neighborhood together in this way.
"I figure instead of all of us going a zillion times to the school, if we help out we can go just once and get to know the kids at the same time," Christine explained. "My goal was to get all of these kids to school safe and sound and not have all of these moms in the car 24 hours a day."
If you'd like to nominate someone for a High 5, CLICK HERE. As part of her High 5, Christine received a trip to Sanctuary Day Spa.
E-mail: bwalker@ksl.com
×
Related links
Most recent Utah stories