Estimated read time: 2-3 minutes
This archived news story is available only for your personal, non-commercial use. Information in the story may be outdated or superseded by additional information. Reading or replaying the story in its archived form does not constitute a republication of the story.
LEHI -- Microsoft has opened a new office in Lehi Thursday, and it's a welcome boost on the heels of Wednesday's bleak job forecast for Utah.
The office brings about 100 new jobs to the state, primarily engineering and software developers for the development of new Microsoft products.
Microsoft executives gave Utah Sen. Orrin Hatch and others a demonstration Thursday of new virtual technology developed at the Microsoft's new research and development office in Lehi.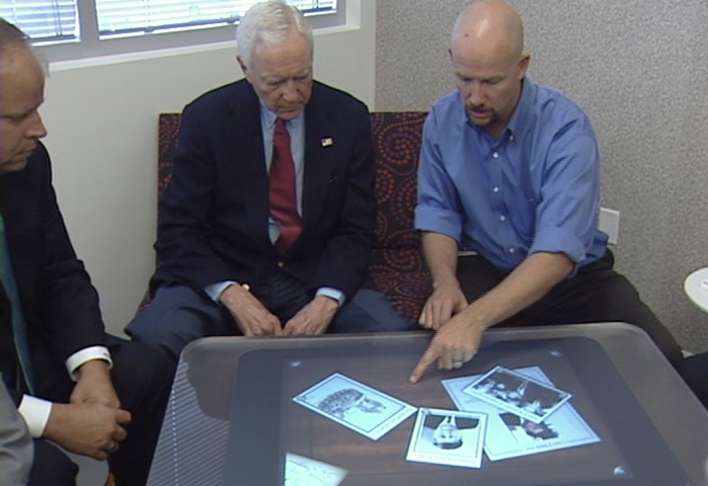 One item is called "Surface"--a computer screen on a table top. No mouse clicks, just hands-on by multiple users accessing maps, video and photos. Future uses are endless.
In the next room, the senator was briefed on Windows 7, Microsoft's newest operating system--which replaces the Vista system-- due out late next month.
The bells and whistles that make these systems work were developed by the roughly 100 employees now working in Utah.
"We expect the technology to come out of this Utah development center will be used worldwide, and it centers around one of the hottest areas of innovation in the industry now, which is virtualization," said Microsoft Corporate Vice President Brad Anderson.
The new research and development center, located at Thanksgiving Point, opened just a few weeks ago. Anderson, a Utah native, says future expansion in this state will indeed take place.
"Our plan is to have a significant investment here in Utah and really grow our presence," Anderson said.
That's good news to the Governor's Office of Economic Development, which has seen this scenario play out many times in the past. Once a company moves here or expands, other companies follow suit.
"It's really based on the entrepreneurial spirit that we have with so many IT companies. It adds to the critical mass that's so important to attracting new companies and helping companies that are already here to grow," said Derek Miller, acting executive director of the Governor's Office of Economic Development.
Microsoft executives also said what we've heard so often: they located here because of the quality of the Utah workforce.
Also, the governor's office says there are more announcements in the months ahead about other companies locating or expanding here.
E-mail: kmccord@ksl.com
×
Most recent Utah stories