Estimated read time: 2-3 minutes
This archived news story is available only for your personal, non-commercial use. Information in the story may be outdated or superseded by additional information. Reading or replaying the story in its archived form does not constitute a republication of the story.
Sammy Linebaugh reporting The family of a teenager killed in a devastating crash looks to bring change in Farmington. They hope their tragedy will create better safety on the road where he died.
A 16-year-old boy who would have graduated junior high this week, instead will be buried.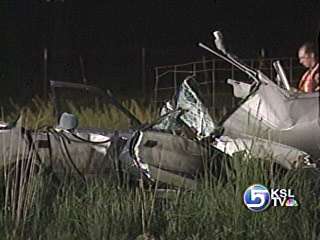 The teen was killed without warning at a Farmington intersection in a tragic holiday weekend accident.
During the last week of school you'd expect to find many teens at parties and making summer plans, but not the dozens of friends of Jacob Pratt. You'll find them at a deadly intersection in Farmington.
They've gathered for two nights, saying goodbye and comforting each other.
It's any family's worst nightmare. 16-year-old Jacob Pratt was killed in a car accident Friday night.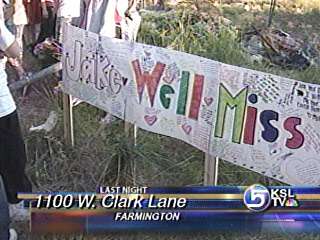 A woman driving an SUV ran a stop sign, and slammed into another car, carrying Jacob and two of his friends.
In less than 24 hours, the devastating scene of twisted metal and emergency helicopters transformed into a scene of signs and balloons, hugs and tears.
Dozens of students marched through the intersection, Saturday night, then did it again last night, to remember Jacob. Jacob's parents say they are overwhelmed by the double showing of support.
Donald Pratt/Victim's Father: "But the support of these children, this community out here has been incredible. And we want to thank them very much for their love and support."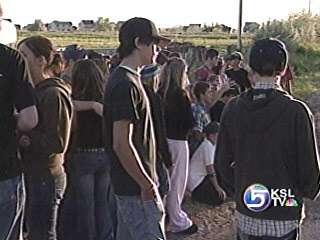 As for Jake's friends, both are still in the hospital in critical condition. Christina Berbix is still unconscious. Eric Simmons is awake and got a visit from Jake's family yesterday.
Donald Pratt/Victim's Father: "Told him that Jacob had died and that we loved him and wished him the best and supported him."
The driver who hit the teenagers was not hurt. Neither were her passengers, but Jake's family holds no hard feelings.
Donald Pratt/Victim's Father: "The poor lady that was involved in the accident as well with her two children, we wish her the best and know that our prayers are with her. Because I can't even imagine what she's going through right now."
Residents say this intersection has seen a number of accidents and they've asked city officials many times to install a street light. But city officials say that's not so easy.
×
Most recent Utah stories