Estimated read time: 2-3 minutes
This archived news story is available only for your personal, non-commercial use. Information in the story may be outdated or superseded by additional information. Reading or replaying the story in its archived form does not constitute a republication of the story.
SALT LAKE CITY -- The Mill Flat Fire and more than a dozen other fires now burning in Utah are pumping plenty of smoke into the air we breathe. That pollution started to waft over the Wasatch Front Saturday, and it's not going away quickly.
The smoke in the metro area was so bad Sunday, our news desk got calls from plenty of people who thought the fire was right in their neighborhoods.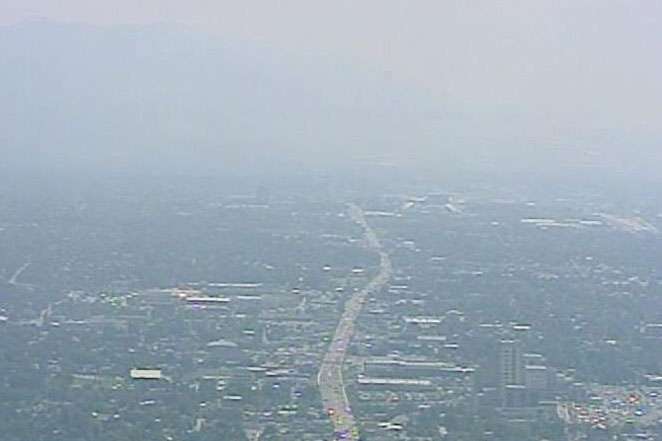 Much of the state is under the smoky cloud, but the Utah Division of Air Quality has issued a yellow alert for moderate pollution rather than the highest level of red.
The smoke is bad in Salt Lake and Davis counties, and even thicker in Utah County.
"Pollution is building. What we're asking you to do, if you can, is take mass transit, avoid multiple trips," said Donna Kemp-Spangler, spokeswoman for the Division of Environmental Quality.
It's not quite as bad as it looks, but smoke can harm our health--especially for those who have other respiratory problems.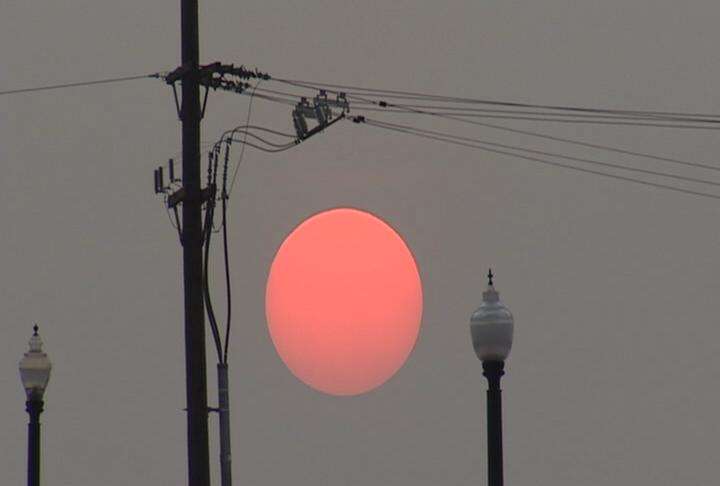 Communities closer to the fires, will experience worse pollution. Fortunately, the ozone--the pollution from cars--is not high elevated this week.
"What I like to call it is 'smaze,' which is a mixture of smoke and haze and doesn't look very pretty," Kemp-Spangler said.
KSL News also wanted to find out whether the massive fire outside Los Angeles was adding to our pollution, because we've certainly seen that in the past. A look at Live 5 Vipir radar imagery gives us a good idea.
The plume of smoke from LA County covers many miles, but dissipates before reaching Nevada. So, we believe Utah's current 17 active fires are spewing out nearly all of the smoke fouling our air.
While the pollution levels are moderate, be aware: The particles from the smoke can cause problems for our health, especially if you're exercising, have asthma or you're very old or very young.
"Smoke is a powerful irritant, and you can really feel it when you go outside," Kemp-Spangler said.
The Division of Air Quality reports only four red alert days, and 19 yellow alert days this summer. Salt Lake County had five red days by the first week of June two years ago.
E-mail: jboal@ksl.com
×
Most recent Utah stories