Estimated read time: 2-3 minutes
This archived news story is available only for your personal, non-commercial use. Information in the story may be outdated or superseded by additional information. Reading or replaying the story in its archived form does not constitute a republication of the story.
DAVIS COUNTY -- Attorneys for a former Bountiful school teacher accused of having sex with a student presented their case for the first time in court Friday.
At the conclusion of Friday morning's preliminary hearing for Valynne Bowers, the judge ruled there is enough evidence for Bowers to go to trial.
The alleged victim, who is now 15 years old, testified Friday morning. He was very soft spoken and gave mostly "yes" or "no" answers to attorneys' questions.
The teen admitted he initiated the relationship with Bowers, who was his former math teacher at Bountiful Junior High. He says he began texting her in December of last year, gave her guitar lessons and says that led to sex. He said they would meet at Bowers' home on Friday nights.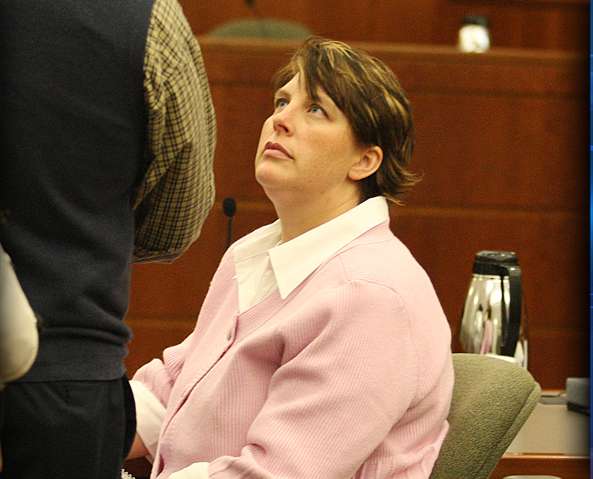 Bowers faces first-degree felony charges because she had a special position of trust over the boy. That special position of trust is a sticking point in this case.
Defense attorney Rich Gallegos says there is ambiguity in the law on the issue of "position of trust."
"The law's not clear. There's no appellate guidance. So, this will be an issue of first impression. But, as the court indicated, it's a factual issue that will ultimately be determined by a jury," he said.
He argues she never used her position as a teacher to influence the teen. He says the two never had sex at the school and the victim was not a student of Bowers' at the time.
"The question is whether she used her position as a teacher to exploit this kid, and I don't think the facts support that," Gallegos said. "He was not her direct student. He went to her classroom to obtain personal information so he could pursue her after hours."
Prosecutor Richard Larson disputes the defense's claims.
"Our position is you don't stop being a teacher after the bell rings," Larson said. "In subsequent days, you still have contact with that teacher. She still remains that authority figure. She doesn't stop being that authority figure just because the bell rings at the end of the day."
Another teacher, Linda Nef, who had a sexual relationship with the same boy was recently sentence to three years to life in prison.
Story compiled with information from Sandra Yi and Andrew Adams.
×
Related stories
Most recent Utah stories