Estimated read time: 2-3 minutes
This archived news story is available only for your personal, non-commercial use. Information in the story may be outdated or superseded by additional information. Reading or replaying the story in its archived form does not constitute a republication of the story.
SALT LAKE CITY -- At the beginning of the year, America's small business owners struggled to get loans. Many Utah entrepreneurs put plans on hold. But, the U.S. Small Business Administration says federal stimulus money has started to make a difference for small businesses in Utah.
The small business lending market was gridlocked in January: one of the key elements of the recession. But, the head of the U.S. Small Business Administration says that's changing. She visited a Utah business Thursday to talk about progress from the recovery act.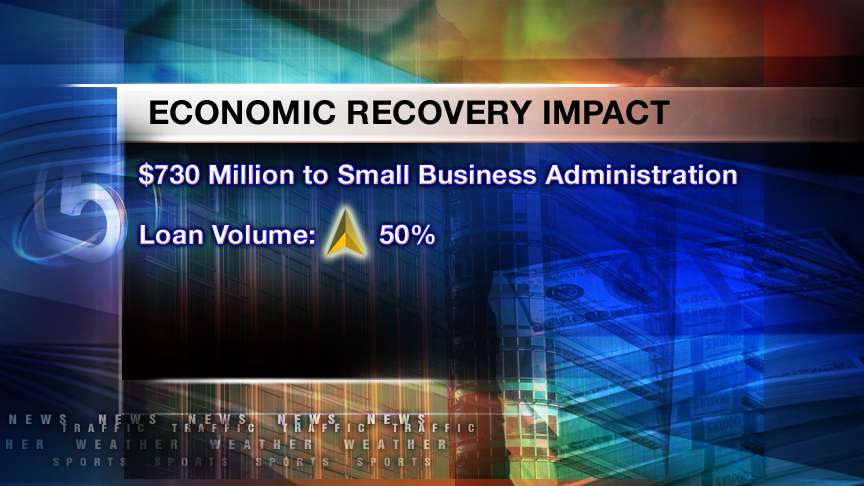 Robert Adams is a registered nurse who realized a dream this spring with a small business loan. He and his wife, Teresa, bought Midtown Manor in Salt Lake City which provides long term care for 80 patients and employs 72 people.
"I still have to pinch myself, because it was quite a thing to have happened in June, with the way the economy is," Robert said. "It worked out. So, we're pretty excited."
The Small Business Administration loan, with reduced fees through Wells Fargo Bank, made it happen. Adams' business is profitable today. Many clients are veterans; others might be homeless without this care.
SBA Administrator Karen Mills says small businesses need credit and liquidity to survive.
In February, the SBA received $730 million in the American Recovery and Reinvestment Act to help get capital flowing again to small businesses. The SBA says loan volume has increased more than 50 percent since then, and more lenders are lending.
"I want to say how great it is to be here, watching the recovery act dollars actually go to work," Mills said.
In Utah, 1,000 SBA loans have gone to businesses, totaling more than $200 million. The SBA provides credit support.
"You hear a lot about the Business Recovery Act not working," says Mills. "It's working. In small business lending, we are now back in July to the levels we were in 2008."
Robert and Teresa Adams say it certainly worked for them.
"By owning this business and being able to have this business, it's given us more financial freedom, more opportunities," Adams said. "It's been life-changing for us."
E-mail: jboal@ksl.com
×
Related links
Most recent Utah stories