Estimated read time: 2-3 minutes
This archived news story is available only for your personal, non-commercial use. Information in the story may be outdated or superseded by additional information. Reading or replaying the story in its archived form does not constitute a republication of the story.
SALT LAKE COUNTY -- The Cottonwood Heights Police Department is investigating a murder in the Fort Union area.
The woman, 41-year-old Touch Choum, was stabbed multiple times. Police say the woman's husband, 61-year-old Dennis Wayne Lambdin, will soon be booked into jail for murder.
Police say Lambdin stabbed his wife multiple times and then e-mailed a friend in Maryland saying what he had allegedly done.
That friend called police around 11 a.m. Monday.
Officers went to check on the couple. Lambdin answered the door and had a cut on his hand. Babka said, "We believe those came from possibly slipping of the knife as he was stabbing her. We're not quite sure, but they're consistent, from what I've been told, they're consistent with a slipping-type of wound on the knife."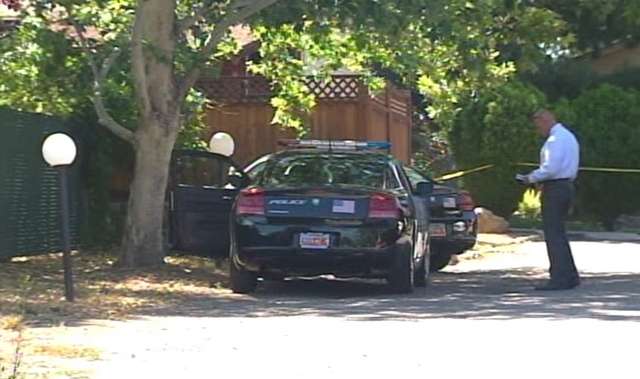 Inside, officers found Choum's body. Lambdin was taken to the hospital to be treated for the cut on his hand.
So far, police say they haven't found anyone who may have seen or heard anything at the duplex, at 2192 E. Fort Union Blvd.
Police are processing the scene for evidence. Babka says they have recovered a large knife believed to have been the murder weapon.
Neighbors say problems at that home have become commonplace. Mike Held has lived in the neighborhood for four years.
"Since I've been here, I bet you we've seen cops there numerous times for all different kinds of things," Held said.
Officers had been called to the duplex twice in the last two to three weeks, according to Babka. He says one call was for a domestic argument in progress; the other was a welfare check. No arrests were made in either incident.
Held says despite the problems, he never expected to hear of a possible murder in the home. He and other neighbors say they didn't even hear a commotion before police were called to find a body.
Lambdin does have a criminal history in Michigan from 1978 to 1995; charges and arrests include sexual assault and drug charges.
------
Story compiled with information from Sandra Yi, Marc Giauque and Paul Nelson.
×
Most recent Utah stories