Estimated read time: 2-3 minutes
This archived news story is available only for your personal, non-commercial use. Information in the story may be outdated or superseded by additional information. Reading or replaying the story in its archived form does not constitute a republication of the story.
SALT LAKE CITY -- A Utah piano tuner and technician is getting her life back just days after a thief stole it. Salt Lake police arrested Mark A. Roberts, 45, Thursday night.
Police believe he broke into Ann Kinane's car and stole highly-specialized piano repair and tuning tools while she was riding her bike near Hogle Zoo on Aug. 11. Because she specializes in older pianos, like 100-year-old upright grands, a lot of her equipment is irreplaceable.
Kinane told KSL News it had taken her the better part of 20 years to acquire all her tools.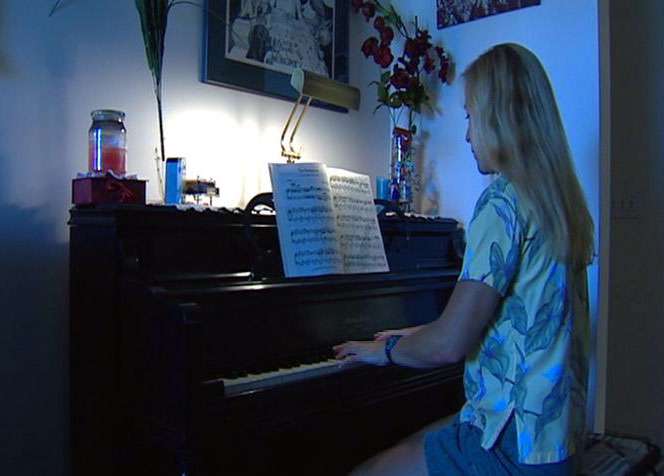 "It's hard to put a value on them, but [they could be worth] $20,000," she said.
Fortunately, a biker caught the tail end of the theft and got the license plate of a car leaving the scene. Police took that information and jumped on the case.
"You've got enough suspect information you want to start work working it quick," said Salt Lake City police Sgt. Robin Snyder.
After two days of investigation, detectives from Salt Lake's Strategic Reserve Unit (RSU) caught up with Roberts.
"This unit grabs those cases when they can and goes out and works them really quickly. And this one they were able to do that--track him down after several different places they looked for him," Synder said.
Roberts was booked into the Salt Lake County Jail on charges of vehicle burglary and second-degree felony theft.
The arrest led officers to Kinane's piano tools, but they say they don't know how much of the equipment was recovered until she comes to identify it.
"She's lucky. A lot of times we just aren't able to recover [stolen property]. We're very happy, and we hope all the property is there when she comes to identify it," Synder said.
But Kinane will have to wait until Monday to identify the tools because they are still in evidence.
"I'm just anxious to see which ones they recovered, and I'll be more relieved when I see them in person," Kinane said.
This was the second time Kinane has been victimized. The first time, a few months ago, someone took antique strings from her. It was devastating, but not to the degree that the loss of the tools themselves has been. She says she won't leave her tools in her car again, even hidden.
"No matter how careful you are with your stuff, if it's in your car it's vulnerable," Kinane said.
------
Story compiled with contributions from Becky Bruce, Anne Forester and Marc Giauque
×
Related stories
Most recent Utah stories