Estimated read time: 2-3 minutes
This archived news story is available only for your personal, non-commercial use. Information in the story may be outdated or superseded by additional information. Reading or replaying the story in its archived form does not constitute a republication of the story.
OGDEN -- School will be starting up soon, and if you're in college, or have kids who are, you know that one of the big expenses every semester is for books.
To help combat the problem, a former Weber State student has started a business that rents text books to students across the country at huge discount.
The concept is just like going to a video store and renting a movie: You pay a one-time fee, and when you're done with the movie you bring it back to the store. Two years ago, Alan Martin thought why not do the same thing with college textbooks?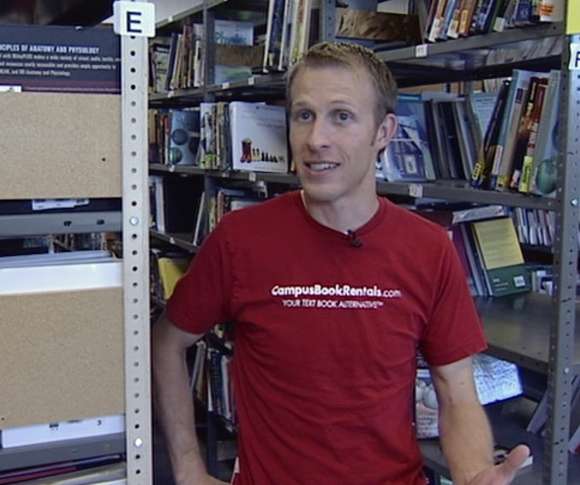 So, in true entrepreneurial spirit, Martin founded campusbookrentals.com, and business is booming right now at the company headquarters in Ogden. With the fall semester rapidly approaching, filling orders is a 20-hour-a-day operation for employees.
Martin started the business two years ago in his basement. He says he had no idea that it would take off so fast.
"It was crazy because it was an industry that did not exist when we kicked this off two years ago, no one knew about text book rentals. It wasn't even something that existed, and we had to create it from scratch," Martin said.
In the first six months of operation, campusbookrentals.com was serving students primarily in Utah. But word of mouth spread, and now orders are coming in from 4,000 campuses and thousands of students from across the country. Saving money on textbooks has certainly struck a chord.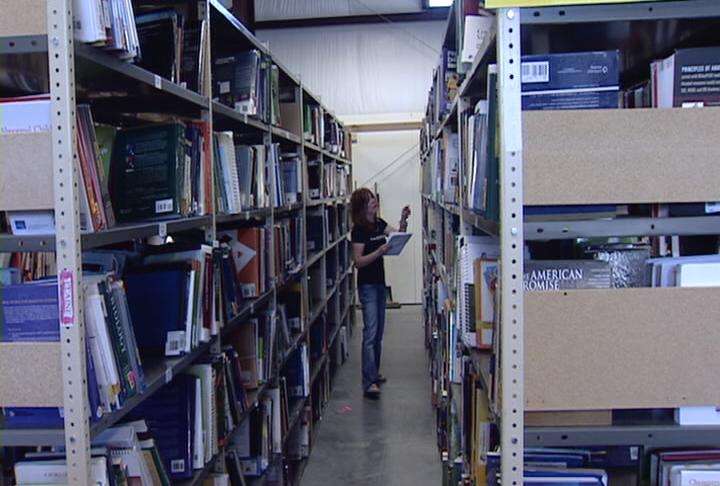 "Students come to the website and they can save at least 50 to 60 percent all the time, that's consistent. Sometimes up to 85 percent," Martin said. "Use the book for as long as you need it and give it back to us, let us rent it to another student; keeps the money in their pocket upfront."
Students order the books online; there are 2 million book titles in the system. Martin's customer service team then processes the orders and sends them out as fast as possible.
Students have no excuse for not sending the books back--they get a prepaid mailer when the book arrives!
"They don't really have to think about it. Put the book in, it comes on back. It's a real seamless process," Martin said.
He expects his business to continue to grow in the next several years.
"Right now, most people don't even know that they can't rent textbooks. They think the bookstore is their only option," he said.
It's a process that's never ending. When a book is returned, it's not long before someone else rents it, and out the door it goes.
E-mail: kmccord@ksl.com
×
Related links
Most recent Utah stories