Estimated read time: 2-3 minutes
This archived news story is available only for your personal, non-commercial use. Information in the story may be outdated or superseded by additional information. Reading or replaying the story in its archived form does not constitute a republication of the story.
SARATOGA SPRINGS -- Residents in a Saratoga Springs neighborhood are looking for relief from a stench coming from a nearby garbage dump. Several potentially dangerous gases have been found at the dump, and environmental quality officials are now checking to see if those gases are reaching homes.
Already, crews are working to try to dig up areas of the dump that are smoldering from spontaneous combustion and stop it from sending vapors into the air.
"The landfill owner is continuing to excavate any material they see that is of concern. They will remove it—a lot of it has already been removed. They are in the process of bringing in some soil to begin the process of covering that," said Mike Sullivan, with the Utah Department of Environmental Quality.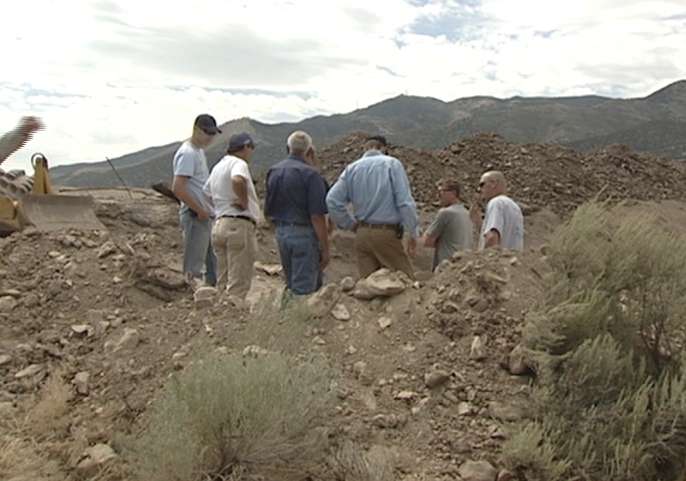 The landfill sits outside the city limits of Saratoga Springs and was there long before the houses were built in the past couple of years.
"It's licensed to take this type of material, which is construction and demolition trash. So, as you can see, it's that variety of waste they are licensed to take," Sullivan said.
The worry goes beyond just the smell to the detection at the dump of eight chemicals, some known to be carcinogens. An Environmental Protection Agency team from Denver is on site to determine if those chemicals are reaching homes.
"The fact you smell bad odor doesn't necessarily mean you are exposed to things that are going to harm you. It's unpleasant, and we understand that. However, we want to be able to answer the question: What exactly is there? And we are going to be doing sampling overnight--throughout the coolest hours and the calmest time of the evening, into the late hours of the night," said the EPA's Steven Way.
The results should come quickly, and officials hope to calm the fears of residents who worry the odors are carrying something far worse than an irritating smell.
"It doesn't really appear that levels that would have been getting into homes would have been a level of concern, but we understand the question and the need to answer it. And we can do that," Way said.
The air monitoring will continue for the next 24 hours or so. Results should come within a day or two, and those results will be posted on the Department of Environmental Quality's website.
E-mail: spenrod@ksl.com
×
Related links
Related stories
Most recent Utah stories