Estimated read time: 2-3 minutes
This archived news story is available only for your personal, non-commercial use. Information in the story may be outdated or superseded by additional information. Reading or replaying the story in its archived form does not constitute a republication of the story.
Ed Yeates Reporting A reminder that there's still plenty of flu vaccine. While a lot of people think it's too late to get a shot, health watchdogs say NOT SO! Meanwhile, for those who feel like they're coming down with something...The old rule of thumb still holds true. When you're sick - stay home.
Over the river and through the woods, to grandmother's house we go. But not if you're sick.
But even the health department knows this isn't always practical - especially with Christmas and New Year's at our doorstep.
Becky Ward, State Health Department: "If you know you have symptoms or think you're coming down with a cold or a virus, or maybe symptoms of the flu if you can't stay home or you can't avoid that family party, you know, i don't want to get too close. I don't want to cough in your face."
The common courtesies, the niceties, if you will, when you're sick and out in public are generally accepted now as the right thing to do even if it means no kissing, no hugging, no shaking hands until you feel better. If possible, use tissues you can discard.
Becky has one other important reminder: don't cough in your hand, but in your sleeve. That frees your hand for shaking without spreading sickness.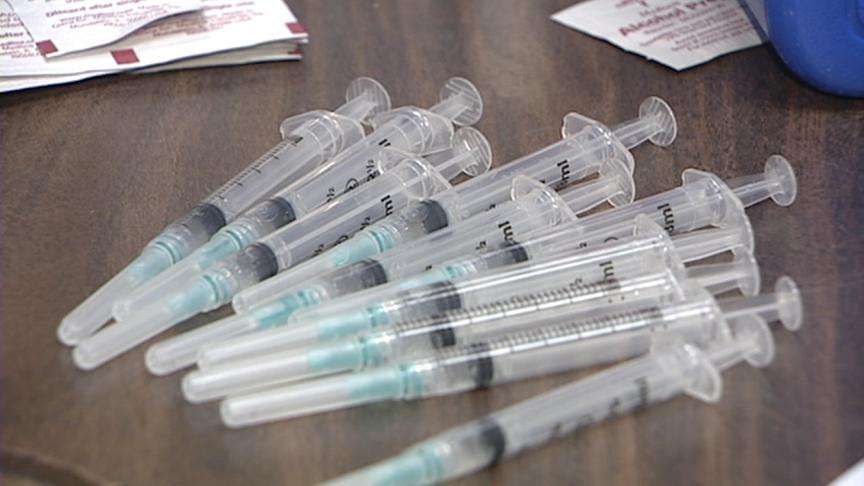 Now, about the flu vaccine! There's still a lot around. And since it takes about two weeks before it takes hold in the body, now--like tomorrow--is the time to get a shot.
The peak of the flu season has yet to arrive and will most likely come on strong after the first of the year.
So mom, dad, kids, grandma and grandpa - if you haven't yet - get a shot.
Again, Utah's flu season begins in September and sometimes runs all the way through March. Some seasons it hits hard early and others it comes late!
×
Related links
Most recent Utah stories