Estimated read time: 3-4 minutes
This archived news story is available only for your personal, non-commercial use. Information in the story may be outdated or superseded by additional information. Reading or replaying the story in its archived form does not constitute a republication of the story.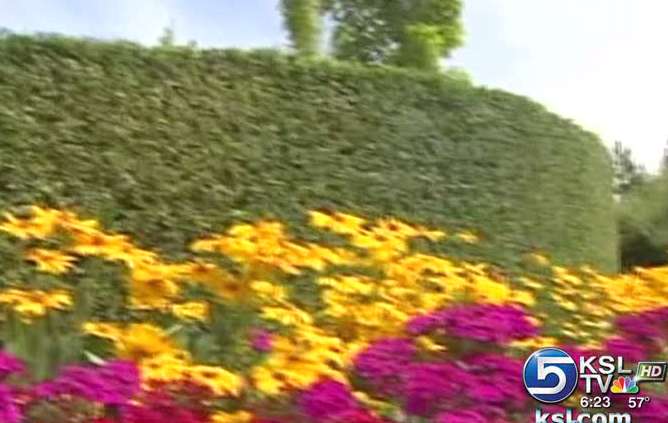 UTAH COUNTY -- It's the summer of staycations and KSL 5 News is helping you and your family have fun on a budget. We're traveling the state, making our picks for top attractions, eateries and outdoor activities. We found there is plenty to do if you "Stay and Play" in Utah County.
Thanksgiving Point
Our first "fun find" in Utah County is Thanksgiving Point in Lehi.
Director of Communications Erica Brown, said, "Thanksgiving Point is a great place to bring kids, and I think people don't realize how many things there are to do."
Tucked within the sprawling, scenic grounds are 15 themed gardens. We fell in love with the Children's Garden, where a Noah's Ark fountain is a main attraction.
"It's a great place to cool off, and then you can walk around and see the gorgeous gardens," Brown said.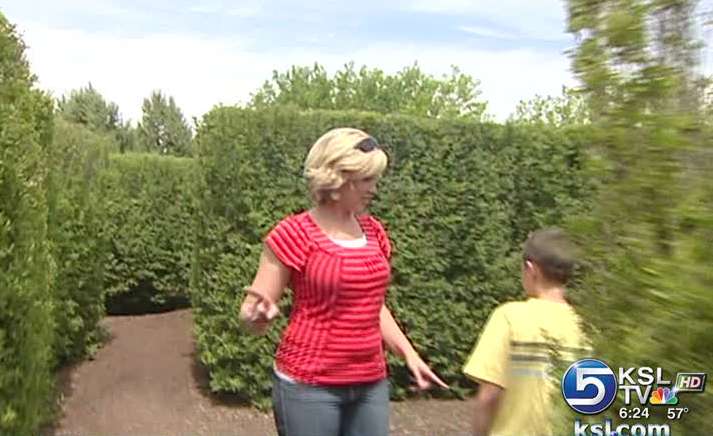 Hiding in one gorgeous garden is an eco pond where kids can get up close and personal with the ecosystems that live in water.
Follow the tracks to a tunneling bear cave, complete with sound effects of a growling bear.
But we lost ourselves, literally, in the twists and turns of the Magical Hedgerow Maze. Once we found the exit, we had to agree, our day at the Thanksgiving Point Children's Garden was not only beautiful, but "imaginative, creative and educational," as Erica Brown put it.
Mount Timpanogos Cave
Also beautiful are the breathtaking Mount Timpanogos caves off Highway 92 in American Fork. There you'll see spectacular views of colorful man-made limestone caverns. But getting there requires a mile and a half hike.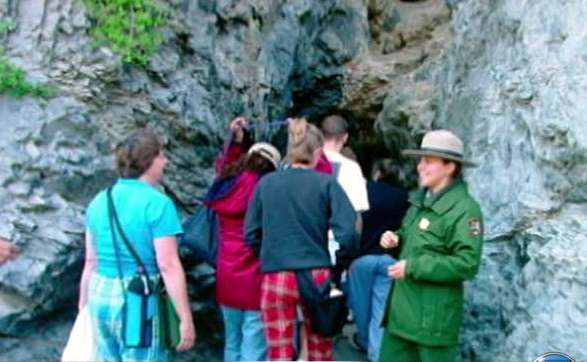 "On the way up it's your lungs that really get the workout, and on the way down people think it's going to be easy. But that's when all your joints and things come into play. That's when you start to feel it," one ranger told us.
Rangers recommend at least an hour for the hike and another hour to tour the caves. Other advice includes this: "You need to bring water with you for sure. And then, the caves average about 45 degrees in temperature all year long, so you really should bring a sweatshirt or a light jacket."
Prices range from $3 to $7. It's a fun way for everyone to get some exercise and explore the great outdoors.
Seven Peaks
One of the most popular hot spots in Utah County is Seven Peaks in Provo, the largest water park in the state. Marketing Director Paul Adams spoke with us live on KSL 5 News. Play the video to see the interview.
Purple Turtle
While scoping out Utah County for some good eats, we found a purple-roofed restaurant in Pleasant Grove that is popular with the locals, and definitely worth the drive.
Related:
It's fast food by definition, but there is no cutting corners. Owner Clark Evans said, "We cook the food to order. We don't cook ahead of time."
"We cut our own halibut, slash our own halibut, make our own onion rings, make our own sauces," he continued.
The most popular menu item is the fish and chips, but customers say the secret's in the shakes. The restaurant offers a ton of toppings and a long list of flavors to choose from, including Jumble Berry, Creme de Mint and French Apple.
If you're wondering about the name of the business, so were we. Apparently, the original owner had a dream about -- you guessed it -- a purple turtle. We're not asking questions, we're just glad his vision was so delicious. The Purple Turtle has been around for 41 years, and the food is amazing.
For details on these places, plus our picks for more attractions, restaurants, and outdoor activities, see the Story Index on this page.
E-mail: bwalker@ksl.com
×
Most recent Utah stories