Estimated read time: 2-3 minutes
This archived news story is available only for your personal, non-commercial use. Information in the story may be outdated or superseded by additional information. Reading or replaying the story in its archived form does not constitute a republication of the story.
RIVERTON -- The man accused of assaulting several people with a hatchet over the weekend has turned himself in. Ricky Joe Harkness, 20, initially had refused to surrender.
People who were at the party identified the suspect. Investigators were able to talk to him on the phone. He told them he was innocent and refused to turn himself in.
Tuesday morning, the Salt Lake County Sheriff's Office released the driver's license photo of Harkness. Several hours later, he surrendered.
The Salt Lake County Sheriff's Office says it started as a friendly gathering near 3600 West Jameson Avenue in Riverton on Aug. 1. A 20-year-old, whose parents were away, invited around a dozen people over. Investigators say Harkness was a guest at the party.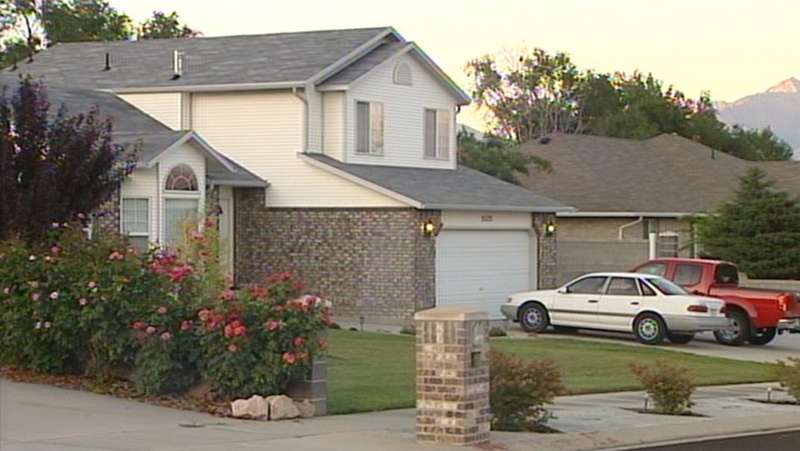 They say things got out of control when a group of uninvited people showed up. A fight broke out, and they say that's when Harkness grabbed a hatchet that was in a bedroom in the house.
They say a 16-year-old victim was hit in the head and ended up in the hospital with a serious head injury, and a girl had a broken finger and jaw. Five people showed up at various hospitals with injuries, but authorities say there could be more victim because some people chose not to get medical help.
Lt. Don Hutson, of the Salt Lake County Sheriff's Office, said, "It's a very serious thing. There's no question people can die from being struck in the head with a hatchet, so there needs to be some accountability."
Officers are also still looking for the hatchet. "We have evidence that it was at the scene, and obviously statements from several people. So, we would be interested in retrieving the hatchet as well," Hutson said.
Deputies booked Harkness into the Salt Lake County Jail for aggravated assault.
It's also possible the person who threw the party could be cited as well. Authorities say there was underage drinking going on at the house.
------
Story compiled with contributions from Sandra Yi and Becky Bruce.
×
Related stories
Most recent Utah stories