Estimated read time: 6-7 minutes
This archived news story is available only for your personal, non-commercial use. Information in the story may be outdated or superseded by additional information. Reading or replaying the story in its archived form does not constitute a republication of the story.
It's not easy being a Utah State football fan. The Aggies haven't been ranked since the mid-sixties. They have appeared in just two bowl games since 1961 and have only one bowl win (1993 Las Vegas Bowl) in school history. The last time they won more than 6 games was 1979 and they have had just 3 winning seasons ever since.
But the losing in Logan may soon come to an end.
The hiring of Gary Anderson has brought hope to this hapless program. The former Utah defensive coordinator may have what it takes to turn things around. He has learned from great coaches like Ron McBride, Urban Meyer, and Kyle Whittingham. He played an important part in the success that the Utes have enjoyed recently. He is a great recruiter and understands the importance of recruiting Utah kids.
---
It is not like I am going to another part of the country ... We have a great opportunity and we are going to take advantage of it.
---
"We can walk in and say we want to recruit Polynesian kids and LDS kids as well as from the state of Utah." Anderson said last Thursday at the WAC media days. "I have done that for 11 years. It is not like I am going to another part of the country. That is a big positive for us at the end of the day. We have a great opportunity and we are going to take advantage of it."
He has instilled a new culture and a positive attitude in the short time he has been in charge of the program.
"It can't be fixed overnight, but our team has started that process."
He also understands that they have a long way to go to compete with Boise State for WAC titles.
"Right now we are a football team that is not even nipping at Boise's heals. We are like a puppy dog running far behind them. But we look forward to the opportunity to try to catch them, nip up their heels and maybe climb up their leg a little bit."
It may take time but Gary Anderson is the right guy to turn this program into a winner and there is no reason why the Aggies, with a great coaching hire and new state of the art facilities, can't eventually compete for a bowl bid in a top-heavy league like the WAC.
With that said, here are 5 more observations from the week in sports.
5 rounds of penalty kicks weren't even enough to determine a winner in Wednesday night's thrilling MLS All-Star Game. Dave Checketts couldn't have asked for a better situation. Two of the best keepers in the world put on an incredible show, stopping one penalty kick after another, before Everton FC and U.S. National Team keeper Tim Howard outlasted his mentor Kasey Keller to give Everton the first European win over the MLS All-Stars. All of this happened in front of a sold out crowd at Rio Tinto Stadium on national television. Despite the loss it was still a big win for MLS and sports fans in the state of Utah. Anytime this state can successfully host an event like this it shows we can host even bigger events in the future.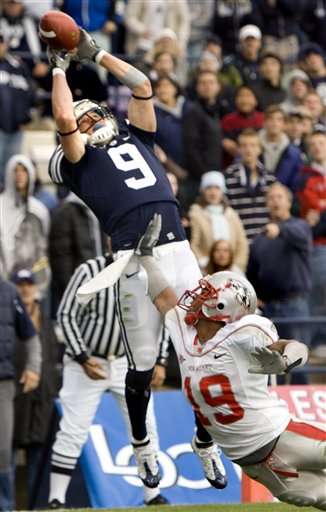 4 year deal with the Indianapolis Colts for Austin Collie. The fact that BYU's all time leading receiver has signed a contract is not surprising. What is surprising is the 4th round draft pick has a great chance to earn significant playing time this year if he can beat out Roy Hall and Pierre Garcon for the #3 receiver spot. Despite being a Quarterback Factory, BYU has struggled to develop NFL receivers. With the exception of Todd Watkins, the last Cougar receiver drafted by an NFL team was Mark Bellini, also drafted by the Colts, in 1987. If Collie can be successful it would do wonders for the Cougars when it comes to recruiting top-level wide receivers and prove that a BYU receiver can make it in the league. 3 shot victory for Tiger Woods at the Buick Open Sunday. So much for all those concerns about Tiger after he missed the cut at the British Open. After a rough first round Tiger responded with a 63, 65 and a final round 69. It was Tiger's 3rd Buick Open win and 69th tour victory of his career. The good news for the PGA is 167 percent TV ratings increase from last year when Tiger missed the event after knee surgery. The bad news is this may have been the last Buick Open in Michigan after GM announced it would end the tour's longest partnership. We are really starting to see the impact of the economic downturn on professional sports.
2 more baseball stars linked to performance enhancing drugs. Of course, we knew about Manny Ramirez after he was hit with a 50-game suspension for testing positive for banned substances earlier this season. But the news that David Ortiz tested positive back in 2003 was even more disappointing. One of Baseball's most likeable stars, Big Papi, a former Salt Lake Buzz man, strongly spoke out about steroids in spring training stating that anyone caught should receive a one year suspension.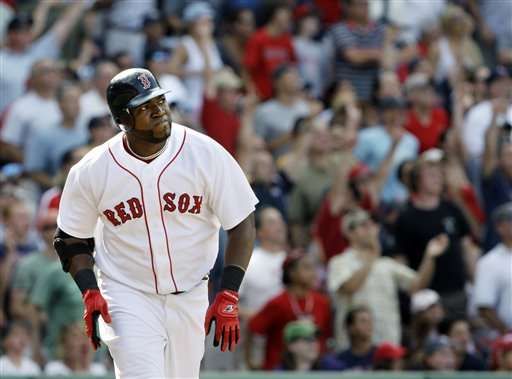 Like many fans I wanted to believe that he was clean. Now, nothing would surprise me when it comes to steroids in baseball. It's hard to believe that anyone who had success in the steroids era was clean and that's sad, especially for those who were.
This isn't going away anytime soon as we will learn one by one who the 104 players were that tested positive in 2003.
1 no hitter in Salt Lake Bees history and it happened Tuesday night. Sean O'Sullivan accomplished the feat defeating Sacramento 2-0. The 21-year-old right-hander struck out seven batters and allowed one walk throwing the first complete game no hitter in Bees history. It doesn't matter whether you do it in the majors, the minors or little league, pitching a no hitter is one of the most thrilling accomplishments in sports. Witnessing a no-hitter in person is even better.
Video of the Week: This is not sports related but it's too funny not to share! It looks like all of California's money problems have been solved.
Countdown to the college football season: 31 days!
E-mail: jjensen@ksl.com
×
Most recent Utah stories