Estimated read time: 1-2 minutes
This archived news story is available only for your personal, non-commercial use. Information in the story may be outdated or superseded by additional information. Reading or replaying the story in its archived form does not constitute a republication of the story.
Tonya Papanikolas Reporting"What a surprise! Merry Christmas. Merry Christmas."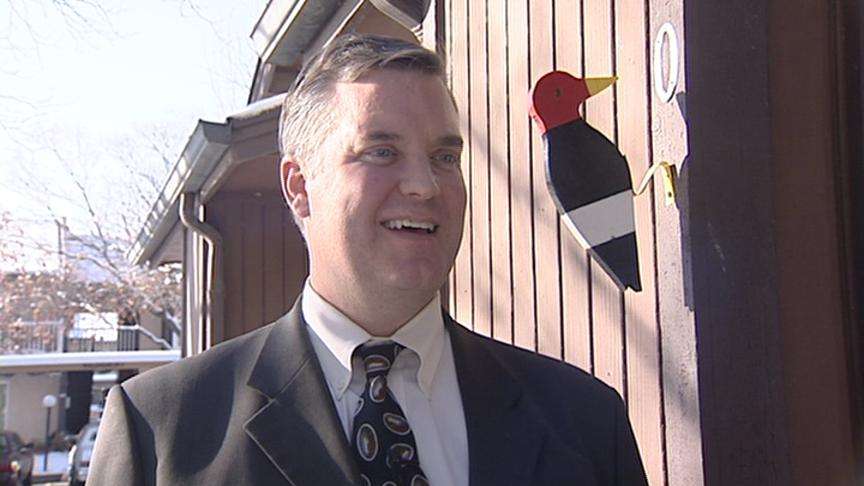 Salt Lake County mayor Peter Corroon and a group of people showed up at Lorraine Duran's apartment bearing gifts today.
Lorraine had given her Christmas wish request to Salt Lake County aging services, along with 600 other seniors in the valley. All week long, their wishes are being granted.
"Got wrist weights. Oh, yeah. Now I remember. Yeah, they'll help out a lot."
Lorraine is quadriplegic and was excited to receive the hand weights she asked for.
Lorraine Duran, receiving gifts from Giving Tree Project: "I've lost a lot of the muscle on my arms and I sit here 12 hours in my chair and if I had the weights, I could be watching TV and exercising."
But she didn't expect three other gifts to go under the tree.
Lorraine Duran: "It's thrilling to see so many gifts at once."
Peter Corroon, Salt Lake County Mayor: "I felt like Ed McMahon giving away the sweepstakes the way Lorraine reacted."
Salt Lake County Aging Services runs the Giving Tree program. This year they're helping more seniors than ever.
Ken Venables, Salt Lake County Aging Services: "We had folks request everything from gift cards at the grocery store to back doors."
Individuals and businesses have donated dozens of gifts and a local girl scout helped organize the project.
Cami Lyman, Girl Scout: "Even the smallest gift from hopefully this giving tree will bless their lives and help them."
Lorraine says she already feels blessed. "You don't find too many people who will go out of their way."
Those delivering the presents said seeing Lorraine's smile was a gift to them.
×
Most recent Utah stories