Estimated read time: 2-3 minutes
This archived news story is available only for your personal, non-commercial use. Information in the story may be outdated or superseded by additional information. Reading or replaying the story in its archived form does not constitute a republication of the story.
OGDEN -- A nine-year-old boy who ignited a big apartment fire in Ogden Friday has a history of starting fires, but has not been able to get the psychological treatment he needs.
That's what his custodial grandmother said Saturday as residents who lost their homes tried to figure out where their lives go from here.
The blaze roared through the roof just three hours after the Scheller family bought car insurance, but decided not to buy renter's insurance. "And we opted not to," Lenore Scheller said, "because we were the twelve dollars short."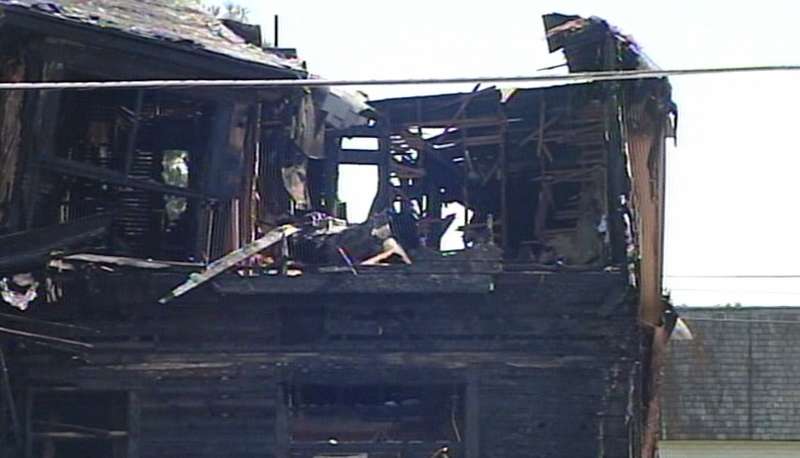 They returned to contemplate how much that decision cost them. That was everything, according to James Scheller.
"Well it's hard to deal with something like that," he said. "We're still in a daze, you might say. All our things that we had, our memorabilia and everything is gone."
Their cat, Wilson, is missing too. The only major human injury was to the boy who started the fire. He suffered second-degree burns on his leg.
Related:
"I'm hoping he learned a lesson," Lenore Scheller said. "I talked to him last night and all that he could say to me was 'Sorry. I'm sorry'."
The nine-year-old lives with his grandmother, Pat Moody, because his mother lost custody.
Moody says the boy and his siblings suffer from reactive attachment disorder. It's no excuse, she says, but the boy's anger seems to be what touched off the fire. She says he lit the blaze because she locked up his bicycle.
"Well he's saying that he's sorry," Moody told KSL, "but his actions don't show it right now."
According to neighbors, the boy recently started a fire that burned the lawn at nearby Dee Elementary School. His grandmother says he was also caught starting a fire in California on a family trip. He's been in therapy.
"I know in my heart that he didn't mean for the whole apartment building to get burned," Moody said.
She's been trying to get him into a specialized behavioral disorder program. His therapist, however, says he doesn't meet the criteria.
"He just needs consistent help, and I've done everything that I possibly can," Moody said, nearly in tears as her voice was breaking. "This is just so tragic, and I'm sorry that the families are homeless."
It's possible another boy helped start the fire. The grandmother and investigators say the nine-year-old has given conflicting statements.
The Red Cross is stretched thin because of recent fires. The Schellers say they'll probably have to live with friends and family, at least for awhile.
E-mail: hollenhorst@ksl.com
×
Related links
Most recent Utah stories