Estimated read time: 3-4 minutes
This archived news story is available only for your personal, non-commercial use. Information in the story may be outdated or superseded by additional information. Reading or replaying the story in its archived form does not constitute a republication of the story.
(AP file photo)SALT LAKE CITY -- The nation's largest child custody case has ended quietly with a judge's order.
The battle for children from the Utah-based Fundamentalist Church of Jesus Christ of Latter Day Saints' ranch in Eldorado, Texas, was over Thursday when a judge signed an order effectively ended court oversight of a 15-year-old girl. She was the last of the 439 children taken into state protective custody when Texas child welfare authorities raided the ranch last year.
"The court has stated that they will no longer continue to review the placement, progress and welfare of the child," said Valerie Malara, a lawyer representing the girl's mother, Barbara Jessop. "The attorney ad litem is dismissed out of the case, CASA's dismissed out of the case, and the state is out of the case as well."
The order, signed Thursday by 51st District Judge Barbara Walther, places the girl in the custody of her aunt. Her parents, YFZ Ranch leader Merril Jessop and Barbara Jessop, will have visitation. The aunt, Naomi Carlisle, can determine how much that will be.
A copy of the order, obtained by KSL Newsradio on Thursday, prohibited the girl from having any contact with FLDS leader Warren Jeffs.
The girl is alleged to have been married at age 12 to Jeffs. She was ordered back into foster care last year after Walther ruled Barbara Jessop failed to protect her from abuse. At one point, Texas Child Protective Services sought to have "permanent managing conservatorship" over the girl.
"I think it took everybody coming to their senses that this child belongs back with her family," Malara told KSL Newsradio. "Even though people may not agree with the FLDS doctrine, the child wanted to be back with her family and her community. Every other child had been returned except for (the girl)."
Approximately 439 children were removed from the YFZ Ranch in April 2008 when CPS responded on a call from someone claiming to be a pregnant, 16-year-old trapped in an abusive, polygamous marriage to an older man. The call is now regarded as a hoax, but authorities say that once on site they found other evidence of abuse.
Texas made a case of a culture of abuse at the ranch, with girls groomed to become child brides and boys groomed to be sexual predators. However, the children were all ordered returned to their families two months later when an appeals court and the Texas Supreme Court ruled the state acted improperly and that the children were not at immediate risk of abuse.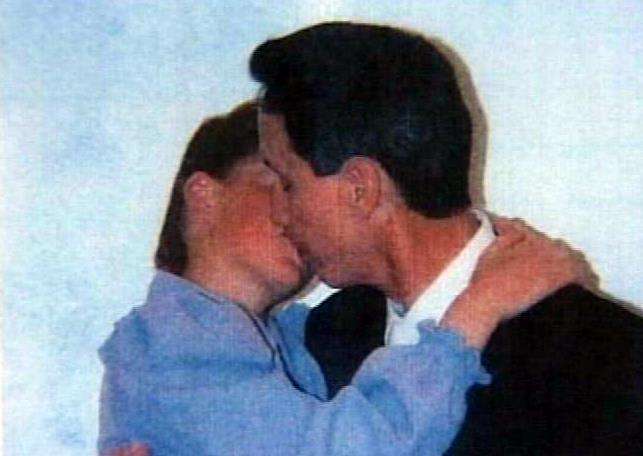 On Thursday, CPS officials stood by their actions.
"We believe all of these children are safer because of our intervention," DFPS Commissioner Anne Heiligenstein said in a statement. "The families now know that the state of Texas will not tolerate sexual abuse disguised as 'spiritual marriage.' These families also know that if abuse is reported again, we will respond."
While the custody case imploded, the criminal case moves forward. A dozen men, including Jeffs and the girl's father, Merril Jessop, were indicted on charges linked to underage marriages. Shocking photos of the girl kissing Jeffs were released in the custody case as CPS sought to show it had evidence of at least a dozen underage marriages.
Jeffs, 52, was convicted in Utah of rape as an accomplice for performing a marriage between a then-14-year-old girl and her 19-year-old cousin. He faces similar charges in Arizona.
Some of the men charged in Texas appeared in court on Thursday, where Walther scheduled trials beginning this fall and stretching into 2010. The judge has yet to rule on a defense motion to toss the search warrants because of the hoax call.
E-mail: bwinslow@ksl.com
×
Related links
Most recent Utah stories