Estimated read time: 3-4 minutes
This archived news story is available only for your personal, non-commercial use. Information in the story may be outdated or superseded by additional information. Reading or replaying the story in its archived form does not constitute a republication of the story.
SALT LAKE CITY -- On Friday morning, one of the largest and oldest parades in the Utah, even the United States, rolls through downtown Salt Lake City: The Days of '47 KSL 5 Parade.
The theme this year: "Utah's Pioneers, Catch the Vision!"
The parade is a Salt Lake tradition, and it always draws a crowd.
"Around 250, 270 thousand [people attend]; every year it grows a little bit," said Jodene Smith, with the Days of '47 Parade.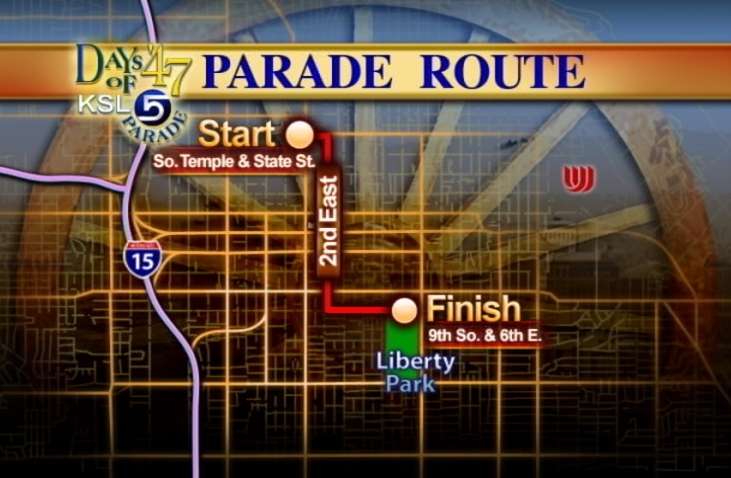 Before the parade begins, runners will hit the streets for the annual Deseret News Marathon and 10K Run and 5K Fitness Walk. It's going to be a busy morning.
"Between the parade, as well as the marathon, we have nearly a hundred posts that we need to staff with officers to deal with traffic control," said Salt Lake City police spokeswoman Lara Jones.
The parade begins at 9:00 Friday morning, but expect roads along the route to be closed starting at 5 a.m.
There are some rules police expect you to obey if you're going to the parade:
No reserving space along the parade route before 8 p.m. Thursday
No parking after 8 p.m. Thursday
No dogs, RVs or tents
"It is really incumbent upon the public to know what the regulations are and to be mindful that if you're on this parade route overnight, you are in other people's neighborhoods. And so, be polite. Be civil," Jones said.
The parade itself will start at South Temple and State Street, the celebrations will head east to 200 East, south to 900 south, then east to Liberty Park.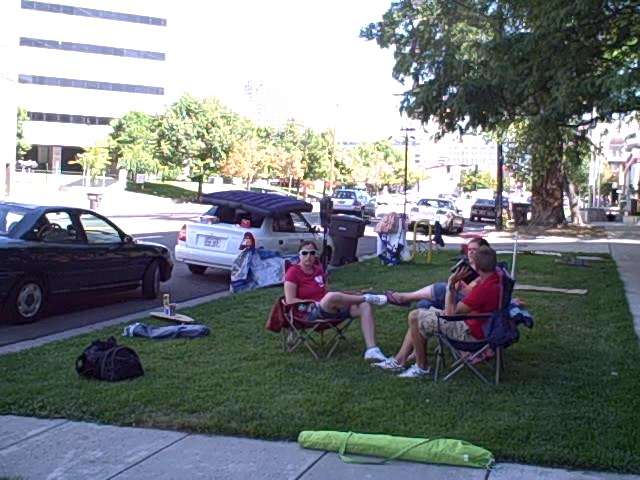 "It's a fun family event, and it's great to honor our pioneers and have a chance to get out and meet people," Smith said.
Those meet-and-greets have already started taking place as parade-goers are showing up downtown. The prime real estate on 200 East, and some say it is reason enough to flaunt the rules.
Heidi Wesemann was first on the scene at 4:10 a.m Thursday. She says the spot at 200 East near 400 South has it all. "Tall buildings, shade, close to bathrooms," she said.
At 19 years old, Wesemann hasn't missed a parade in her entire life. Her parents brought her to her first parade at just four months old, so this year will be her 20th parade.
She says the police have been trying to enforce the 8 p.m. rule.
"We've been called on the cops already three times today," she said.
Tyson Skeen, who arrived at 9 a.m., says business owners have also asked them to beat it.
"We have the building people yelling at us and getting angry at us," he said.
"But we're obeying all the laws," adds Wesemann. The blankets aren't technically spread out yet to save spots, and she and her friends and family members rotate their cars every two hours to avoid getting ticketed.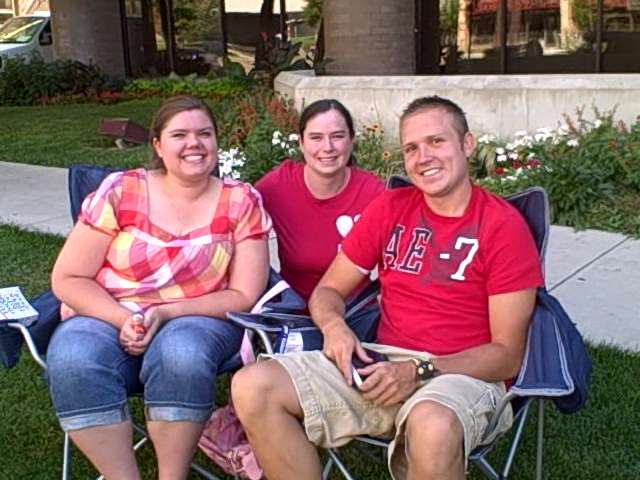 To Wesemann, Skeen and Nicole Smuin, the camping out is what makes the Days of '47 Parade so much fun. They come prepared to settle in and wait out the night.
Skeen said, "Every night, we play four square right here," indicating the sidewalk behind him.
Wesemann says the group always brings games to stay entertained. She says they also take turns guarding the spot so family members can go to the library, the Gateway and to get food.
Just down the sidewalk, Sharon Cunningham says she's been camping out to grab her preferred spot for around 10 years. She agrees the parade is fun, but the camping is better.
"We play games, we play cards. We have a radio usually," Cunningham said.
The high temperature Thursday was expected to hit 100 degrees, or at least get close to it. The shade of the building behind the group and the breeze kept it relatively comfortable. Both groups say they came prepared with water and umbrellas to beat the heat.
If you're one of the thousands heading downtown for the parade, you might want to consider taking TRAX, the bus or carpooling.
For other Pioneer Day events,CLICK HERE.
------
Story compiled with contributions from Amanda Butterfield and Becky Bruce
×
Related links
Most recent Utah stories