Estimated read time: 4-5 minutes
This archived news story is available only for your personal, non-commercial use. Information in the story may be outdated or superseded by additional information. Reading or replaying the story in its archived form does not constitute a republication of the story.
WASHINGTON, D.C. -- Utah Gov. Jon Huntsman could be confirmed as early as next week as the next U.S. Ambassador to China.
Huntsman appeared before a Senate committee Thursday. The focus was the future of U.S.-China relations.
The governor's confirmation is widely seen as a foregone conclusion. As a matter of fact, one senator said Huntsman is the best candidate for the job he can imagine.
The governor arrived with his family with him, including his father Jon Huntsman Sr.
Support from senators
Huntsman was introduced to the Senate Foreign Relations Committee by Arizona Sen. John McCain and was flanked by Utah Sens. Orrin Hatch and Bob Bennett. They lauded him as a bright and courageous public servant.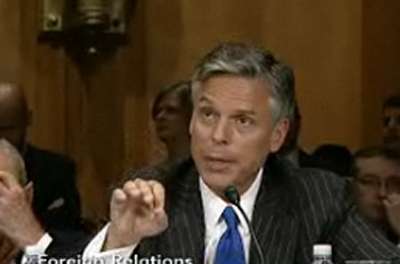 McCain said, "America is honored by Huntsman's service and his willingness to take this critical position as China continues to grow as a world superpower."
Hatch said, "What Utah stands to lose from this nomination is exactly what the U.S. and China stand to gain: a seasoned diplomat, an excellent manager, a qualified politician and a man who wants nothing but the best for his country."
Foreign Relations Chairman John Kerry, D-Mass., said, "Governor Huntsman has a record as an impressive public servant with an impressive list of qualifications. I urge him to guide the U.S-China relationship on climate change."
Kerry then roasted Utah.
"In a previous era, we might have said that nominating the governor of Utah to serve as ambassador to China meant sending him from one red state to another," he said. "But they would have been very different shades of red."
After glowing introductions, the committee got down to business. Acting Chairman James Webb, D-Va., wanted to make sure Huntsman had a plan for moving the U.S.-China relationship forward.
"Too often we neglect to realize that our bilateral relationships have regional economic, diplomatic and security implications," Webb said.
"This is really an opportunity to return home," Huntsman said in his opening remarks.
---
This is a very important period in our history, in respect to how we guide our relations with China, and I think Gov. Huntsman is the right person to be there for us.
–Acting Chairman James Webb
---
Huntsman told senators he will not back down from talking about tough issues with China.
"I hope, senator, that I can come back and report on ways that we can standardize, regularize, our interactions in human rights generally, so we can do more than have a once-per-year discussion," Huntsman said.
Huntsman was questioned about conflicts involving his business interests if he was confirmed as ambassador. He said he had gone to great lengths to "cover all bases" and was ready to serve without "questions of conflicts."
Based on Huntsman's answers, Webb told KSL afterward he was satisfied Huntsman was ready to do that on a lot of levels.
Huntsman said, "It's in everyone's interest in the world to make sure we have a good, stable, positive, constructive bilateral relationship."
"This is a very important period in our history, in respect to how we guide our relations with China, and I think Gov. Huntsman is the right person to be there for us," Webb said.
When asked about the final vote to confirm Gov. Huntsman, neither Sen. Bennett nor Sen. Hatch expected any problems.
Bennett said, "Now, he's eight years older. He's been governor and, therefore, has more gravitas, and I don't know anyone who doesn't think this is a good idea."
Big news in China
The significance of the U.S.-China relationship position is also drawing the attention of a large number of Chinese media. They consider Huntsman a friend.
He spoke a Chinese greeting that translates into "I'm excited and honored to go back to China as the next U.S. Ambassador." Reporters say that makes Huntsman stand out.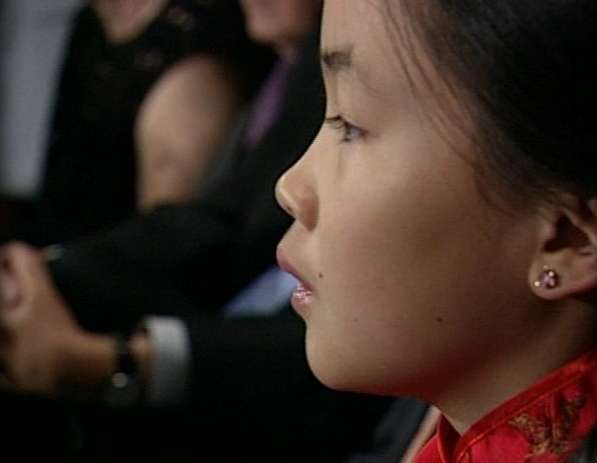 "It speaks volumes about the kind of personal touch Governor Huntsman will have when he arrives in China," said John Zang, of China Times Television.
Jianing Shen, a correspondent for CCTV, Chinese Central Television, said Huntsman's confirmation was big news. CCTV viewership tops 600 million people.
"People feel there is already a connection with Huntsman," Shen said. "The fact that he speaks fluent Mandarin Chinese and adopted baby from China really deepens that feeling."
In fact, it was little Gracie Mae Huntsman who really captured everyone's attention. After the hearing, Chinese media jostled and clamored for more information about her.
But Huntsman is attracting attention for reasons other than his cute daughter. According to Shen, though U.S.-China relations were good under President Bush, people expect them to be even better under the Obama administration.
Shen said. Huntsman's nomination added to that, she said. After Huntsman was nominated, there were so many articles in the press on him, she said.
A vote is expected as early as next Tuesday. There are a lot of heavy issues at stake: the economy, war and the environment. Senators feel confident he is well-versed in all of them.
Huntsman was cheerful, but clearly exhausted from the rigorous, exhaustive confirmation process.
"I think for anyone who is seeking a government position, especially one of this nature, it's a rigorous process. There's no doubt about it," Huntsman said. "My wife keeps reminding me of how rigorous it is."
After two months of waiting, if Huntsman is confirmed, he's expected to be in China by mid-August
------
Story compiled with contributions from Richard Piatt and Andrew Adams.
×
Photos
Related stories
Most recent Utah stories