Estimated read time: 2-3 minutes
This archived news story is available only for your personal, non-commercial use. Information in the story may be outdated or superseded by additional information. Reading or replaying the story in its archived form does not constitute a republication of the story.
SALT LAKE CITY -- A group of female ski jumpers are not done fighting to compete in the 2010 Vancouver Olympics.
The women sued the Vancouver Organizing Committee for a chance to compete, but a judge ruled against them. Now they are appealing that decision.
The group plans to file an appeal Monday or Tuesday. media outlets in Canada have been keeping track of this story closely, and by the looks of editorials and cartoons, they want the women to jump.
"Canadians are really up in arms about this," said DeeDee Corradini, president of Women's Ski Jumping USA, following an interview with a Canadian television station she did via satellite from the KSL newsroom.
"This whole story of women not being able to jump in the Olympics has fired up Canada unlike anything I've ever seen before," Corradini said.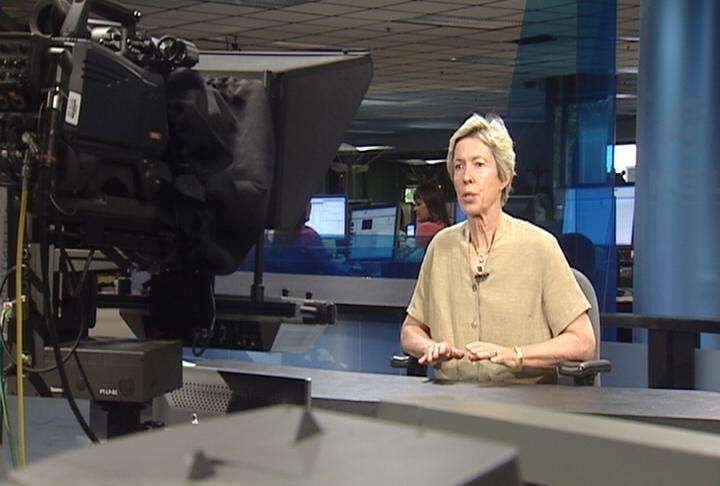 Here's the story: Women are not allowed to compete in the ski jump in the Winter Olympics. That's why Utahn, and current World Ski Jump Champion, Lindsey Van along with 14 other ski jumpers from around the world sued the Vancouver Organizing Committee.
Recently, a British Columbia judge agreed this was a case of discrimination.
"What the judge didn't do is say, 'Therefore, you cannot host a mens-only event. That is what we are going for in the appeal," Corradini said.
The suit and appeal have been front-page news all over the world. Just about every media outlet in Canada has been closely covering the story.
Corradini is hopeful with all the media exposure and Canada's strict rules against discrimination -- called the Charter of Rights and Freedom -- that the women could make Olympic history.
"I strongly believe these women can jump next February," Corradini said.
Once the female jumpers file the appeal, the case will go to the Canadian Court of Appeals where three judges will decide whether to overturn the ruling.
The women will ask for an expedited hearing, hoping to get this settled before the games in February.
E-mail: abutterfield@ksl.com
×
Most recent Utah stories