Estimated read time: 2-3 minutes
This archived news story is available only for your personal, non-commercial use. Information in the story may be outdated or superseded by additional information. Reading or replaying the story in its archived form does not constitute a republication of the story.
LOGAN -- The emergency workers at the center of the Logan canal breach and mudslide spoke to the media for the first time Thursday.
They downplayed the risks they took to recover the bodies of a mother and her two children, saying they'd do it all over again.
"We had a task ahead of us," said North Logan fire Capt. Ben Berezay.
That task: recovering the bodies of Jacqueline Leavey, her son Victor Alanis and daughter Abbey Alanis. Firefighters now believe they died within seconds of the landslide hitting their home, filling it with mud and debris.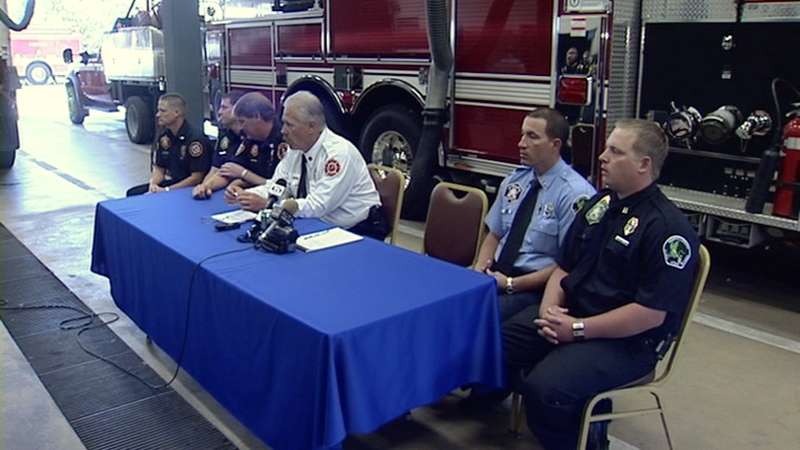 Crews began searching the west side of the home, digging with tools and eventually by hand, having only a few seconds to get out of the way of subsequent landslides.
"I was more focused on bringing some relief from the family rather than the danger," said Josh Francis, a paramedic engineer with the Logan Fire Department.
"I think [it] was one of the biggest struggles for us when we weren't digging. The downtime was hard because we wanted to help," Berezay said.
During the next four days they worked in rotating shifts. Volunteers provided water, food and sunscreen; others provided moral support for firefighters.
"[We had] ups a the start of the shift, getting in there ready to work. We were pulled out [and felt] disappointment at not being able to continue," said Capt. Bryan Davies, of the Logan Fire Department.
They used dogs to aid the search, and when they reached the basement floor on the west side, they moved east. The dogs picked up a scent.
"It was like a needle in a haystack and being able to use a metal detector. They were an excellent tool," said North Logan firefighter Justin Elder.
The bodies of the mother and children were found within 10 to 20 feet of one another; the closure the team had vowed to bring the family was complete.
"We weren't giving up," Berezay said.
Most residents, except those whose homes are next to the one where Leavy and her children were killed, were allowed to return to their homes on Wednesday. The fire department had evacuated 15 homes after the slide. Eight homes were flooded and the yards of 11 were damaged by mud and debris.
The Public Works Department is now handling the cleanup, which could take weeks. As for the bill for the supplies and overtime, the Logan City Fire Department says they'll handle the majority of it. They expect their portion to be up to $20,000.
Story compiled with contributions from Sarah Dallof and The Associated Press.
×
Related stories
Most recent Utah stories