Estimated read time: 2-3 minutes
This archived news story is available only for your personal, non-commercial use. Information in the story may be outdated or superseded by additional information. Reading or replaying the story in its archived form does not constitute a republication of the story.
FARMINGTON -- A teenage girl is in critical condition after being hit by a FrontRunner train early Friday morning. UTA says she tried to cross one of the tracks while attempting to catch her train. The incident happened at the Farmington station on 450 N. 850 West.
UTA says rail accidents like this, involving pedestrians, are very uncommon. Still, it wants to remind people to be cautious and safe.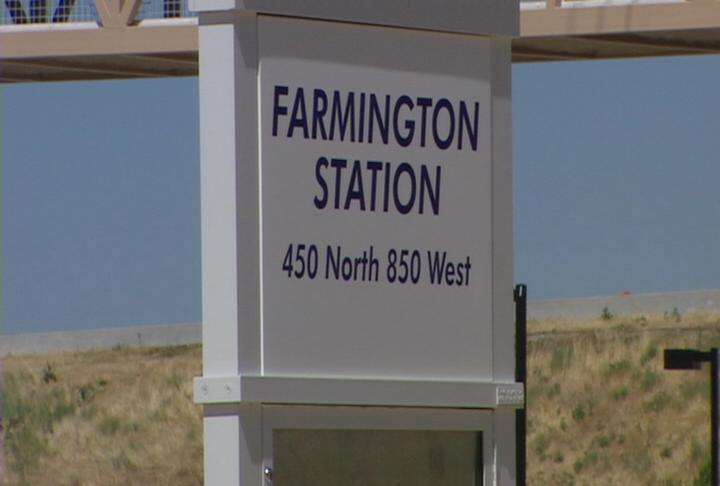 Just after midnight the last trains out of the Farmington FrontRunner station pull up. UTA says a teenage girl may have been distracted when she attempted to cross the tracks in an unsafe area.
UTA spokesman Brandon Bott said, "This is a very unfortunate incident."
He says the train the teen was after was going north and pulled up to the platform, but as she crossed, she was hit by another train going south.
"One of the young women was hit between the cab car, which is the rear car, and the second to last car," Bott said. "So, it appears that it may have been a glancing blow."
She suffered severe head injuries. The teen was transported to Intermountain Medical Center early Friday morning, and the hospital confirms she's being treated in the ICU and she is in critical condition.
Bott said, "We do want to remind everybody that when they're in a rail-station area that they need to look both ways for trains. Always be aware of the trains."
Signs, designated crosswalks and yellow, tactile stripping help remind riders where to go. UTA says it works diligently to keep the railways safe and one accident is too many.
"Our thoughts and prayers are with the family and the young woman at this time," Bott said.
We don't know what may have distracted the teenager or exactly what she was doing at the time of the accident.
Farmington police are investigating to see if any further action is necessary.
E-mail: wjohnson@ksl.com
×
Most recent Utah stories