Estimated read time: 2-3 minutes
This archived news story is available only for your personal, non-commercial use. Information in the story may be outdated or superseded by additional information. Reading or replaying the story in its archived form does not constitute a republication of the story.
WEST VALLEY CITY - West Valley City police are looking for as many as three people who may have been involved in stabbing a man Friday afternoon. The victim isn't saying much about it.
According to West Valley City police, the 20-year-old victim walked into his apartment around 12:30 p.m. and told people he had been stabbed.
People inside the apartment went out and began looking for the suspects. They were able to catch sight of one of them and chased him through the neighborhood, but he got away.
Lt. Bill Merritt of the West Valley City Police Department said, "They're not sure where he went. They don't know if he was picked up in a car, they don't know if he's hiding somewhere."
Meantime, neighbors tried to help the victim, who had been stabbed three times in his left side.
Cody Kammerman said, "We all assisted him, we all assisted him. It's devastating, and he's bleeding profusely, and we cleaned everything up."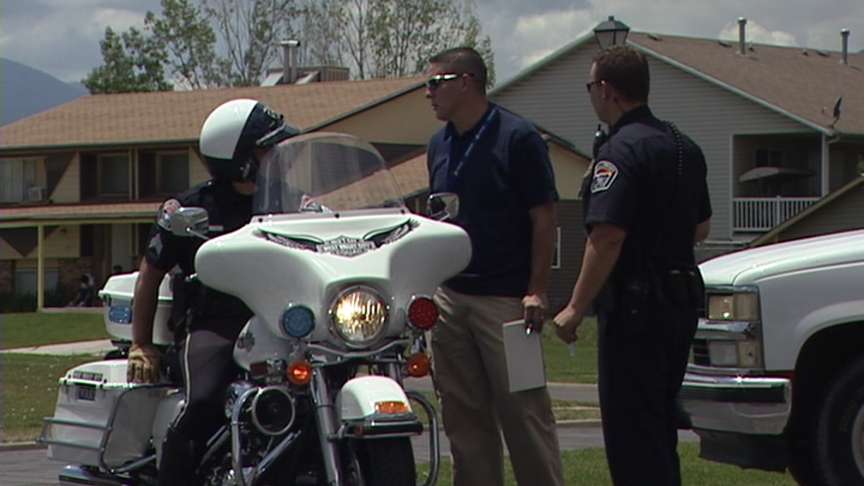 Officers set up a containment area and brought in police dogs. For now, it's a matter of sorting through all the information.
"We're not sure who it is we're looking for. We've got the description of one suspect, four suspects, two suspects. Some people say they're wearing blue. Some people say they're wearing red," Merritt said.
Police say the stabbing may have been gang-related and are now looking for three people.
Kammerman says violence like this isn't unusual here, and he doesn't feel safe.
"I've seen a lot of bad activity living here. I'm moving when my lease is up. Amen," he said.
The victim was taken to the hospital in critical condition, but he was conscious and alert.
Officers hope to talk to him soon and get more information about what happened.
E-mail: syi@ksl.com
×
Most recent Utah stories