Estimated read time: 2-3 minutes
This archived news story is available only for your personal, non-commercial use. Information in the story may be outdated or superseded by additional information. Reading or replaying the story in its archived form does not constitute a republication of the story.
SALT LAKE CITY -- A neighborhood on the east side of Salt Lake City had an unusual show Sunday: A 400-pound moose was running through the area, and wildlife officials were chasing it.
Resident Rebecca Peterson got in on the pursuit. "I helped keep the trailer door open when they put the moose in," she said.
The Peterson family and others in the Olympus Cove area helped wildlife officials round up the animal. Resident Joan Arata said, "I've been close to mooses but I've never touched one like that."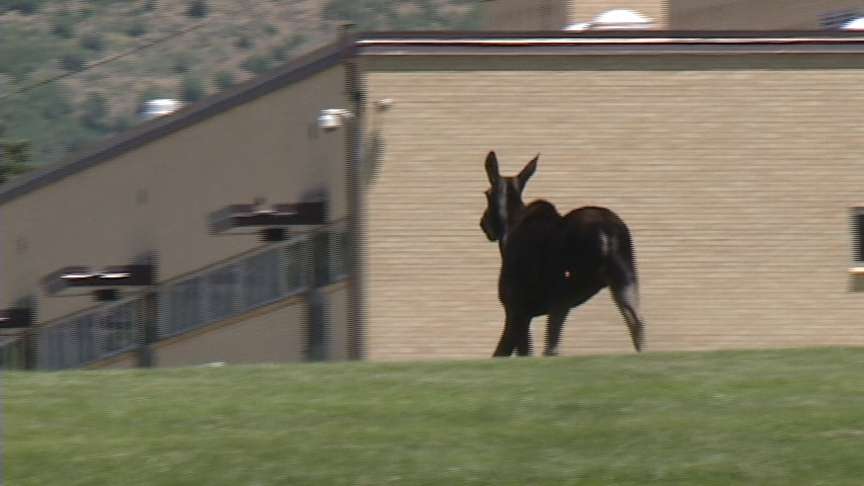 Residents near Churchill Junior Hill School saw the moose running around earlier in the week.
This particular moose was a young female. This is the time of year when the moms kick the cows away, and it's typical for a young moose to wander into neighborhoods looking for a new place to live.
Wildlife biologists were able to shoot the moose with a tranquilizer dart. With the help and muscle of a few folks, the moose was lifted into a trailer.
Wildlife Program Manager Craig Clyde said, "We were able to load it into the trailer, give it a reversal that within a minute and a half comes out of the influence of the drug and is back on its feet and ready to be relocated."
A moose wandering through a populated area can be a safety issue, and the Division of Wildlife Resources is always quick to respond. Once the situation is secure, they use these occasions to educate the public.
"After we get the animal darted, we allow the public to look at the animal. It just gives the public a better idea of what we're doing at wildlife resources to promote our wild populations of animals and make sure they're healthy and taken care of," said Mike Roach, a conservation officer for the Division of Wildlife Resources.
This moose was relocated to the mountains, where there's plenty of food and water.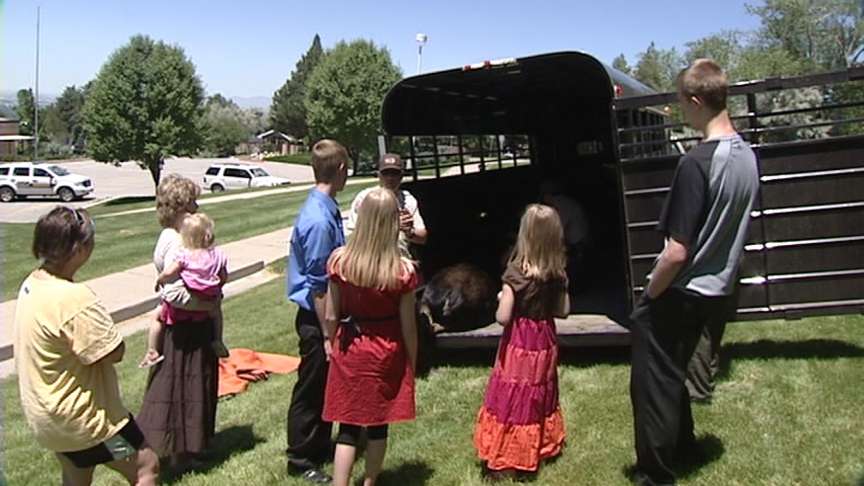 As word of a caution, if you encounter a moose or other wild animal in your neighborhood, stay away. Just call the experts and let them take care of it.
E-mail: kmccord@ksl.com
×
Photos
Most recent Utah stories