Estimated read time: 2-3 minutes
This archived news story is available only for your personal, non-commercial use. Information in the story may be outdated or superseded by additional information. Reading or replaying the story in its archived form does not constitute a republication of the story.
SALT LAKE CITY -- The concept of "buying local" is generating economic as well as environmental benefits. A case in point is the Downtown Farmers Market which held its grand opening for the season Saturday.
The market's growth is impressive. When it started in 1992, perhaps half a dozen vendors and several hundred customers participated every Saturday. Now there are 260 vendors and 7,000 to 10,000 visitors every Saturday at Pioneer Park.
It's become a musical, agricultural and social happening, plus a great incubator for small-businesses.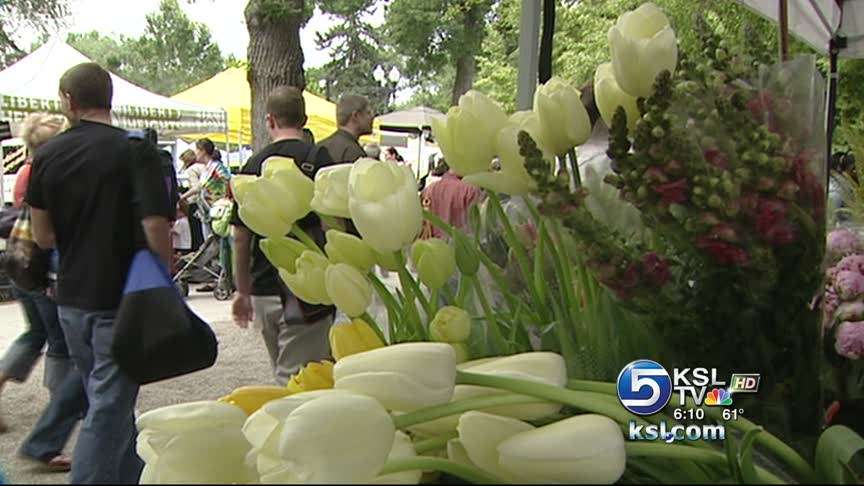 Tom Wikstrom of the Happy Trowels Farm in Ogden said, "Right here is where I started my business, kind of got it off the ground. It helps a lot of people start businesses."
Wikstrom sells cut flowers grown on fertile farmland at the mouth of Ogden Canyon.
"I think the best part about it is that people who come here can buy things you can't buy in the store. Most of it is local," said Alexander Wikstrom.
Though flower sales are down in the tough economy, overall the Wikstrom's business, which has been at the farmers market since the first year, is thriving.
Tom Wikstrom said, "I can look up and down this line and I know a lot of businesses that started right here."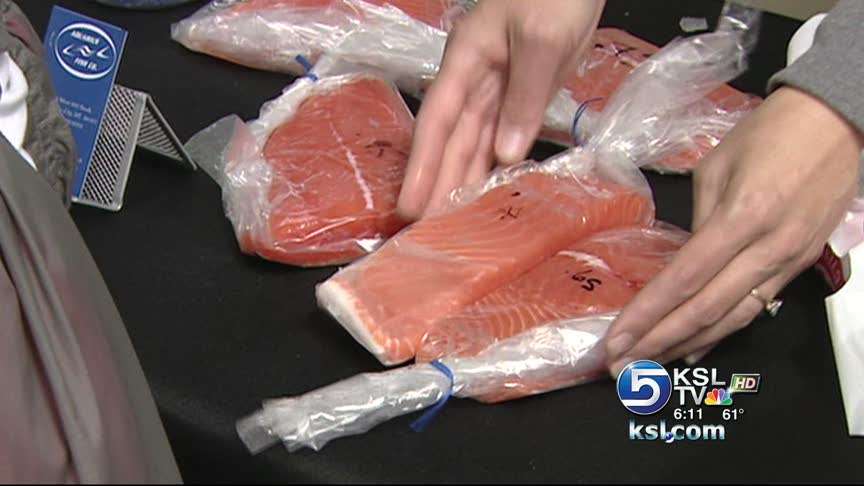 Longtime vendors say the market has become a valuable source of revenue and word-of-mouth advertising.
C.J. Cunningham of the Aquarius Fish Company said, "We've found that a lot of people, instead of going out to eat will come and get a piece of fish, take it home, cook it, save a little bit of money."
Salt Lake City resident Leslie King said, "It's good, not only on an economy basis but a social event for the city."
Downtown Alliance spokeswoman Danica Farley said, "It's difficult to measure, but we know that there's a definite positive economic impact."
There are now more than 4,500 farmers markets countrywide, according the U.S. Department of Agriculture. That's a four-fold increase since the mid-1990s.
John Garofalo of Ranui Gardens in Oakley said, "It certainly means more competition. I think it's a good thing. I think people need to have a choice, and there are not enough growers anyway."
Tom Wikstrom said, "The old family farm was a much better stewardship of the land and produced a better product."
Due to the popularity of the farmers market, it's expanding. Starting in the peak harvest season in August, the Downtown Alliance will be adding a Tuesday evening farmers market so commuters will be able to buy fresh produce mid-week.
E-mail: jdaley@ksl.com
×
Related links
Most recent Utah stories