Estimated read time: 2-3 minutes
This archived news story is available only for your personal, non-commercial use. Information in the story may be outdated or superseded by additional information. Reading or replaying the story in its archived form does not constitute a republication of the story.
COTTONWOOD HEIGHTS -- A Cottonwood Heights woman saved a 4-year-old girl from a vicious pit bull Friday. The dog broke through a fence and attacked the young girl before going for the woman.
Tanya Shroeder is a hero, even though she refuses to call herself one. She was attacked over and over but had only one priority, the safety of her two children and their 4-year-old friend.
"It's not at all an act of heroism. It's adrenaline and instinct and being a mom," Shroeder said.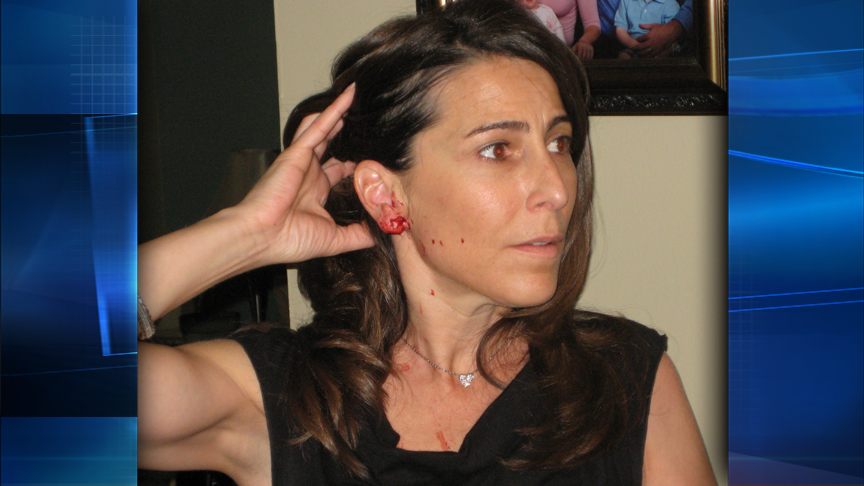 Shroeder has the wounds to prove she acted with all of those emotions when her neighbor's 90 pound dog broke through her fence and into her backyard.
"Had I known it was a pit bull, we would not have been out there," she said.
Her two children were out back playing with their 4-year-old friend. She heard the dog barking and went out to the fence to see why.
"I started to back away, and I said, 'Oh my gosh, this dog is going to come through the fence," she said.
And it did. It lurched through the fence, tackled her to the ground and bit into her side.
"I was screaming to the kids to get inside the house," Shroeder said.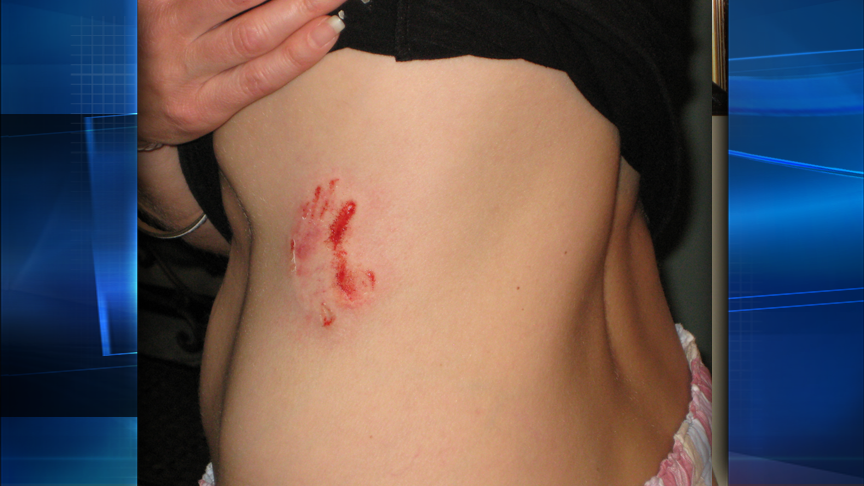 But the 4-year-old friend froze. Shroeder says, "She just couldn't make her way into the house. She didn't know what to do."
The dog went after the girl.
"He got her down on the ground. She was face first," Shroeder said.
The dog bit down on the child's neck. "There's not a minute you can waste, and you know that when it's happening," she said. Then the dog changed direction. "He turned to me again and was just continually in my face, jumping up into my face. When I turned, he got my ear. My ear was hanging off," Shroeder said.
She managed to free herself for a moment and they got inside.
"A dog like that, I think the dog's instinct takes over and it's to kill," she said.
But the nightmare was far from over; the dog had followed them.
Shroeder said, "It was terrifying. I knew that if I thought it was mayhem in the backyard, you know, I was covered in blood and kids were screaming, it was terrible. I knew if it was bad out there that with the dog in the house it was only going to be worse."
When Tanya did eventually manage to get the dog out, she called police.
Now bruised and badly beaten, she's thankful it didn't end worse. "I keep playing it in my head, the things that could have happened. Fortunately, we're all standing here and we're all OK."
Cottonwood Heights police say the dog's owner has been very apologetic and cooperative. Friday afternoon he gave consent for the dog to be euthanized.
Story compiled with contributions from Courtney Orton and Paul Nelson.
×
Photos
Most recent Utah stories