Estimated read time: 2-3 minutes
This archived news story is available only for your personal, non-commercial use. Information in the story may be outdated or superseded by additional information. Reading or replaying the story in its archived form does not constitute a republication of the story.
PARK CITY -- Springtime in Utah means flood time. Many communities plan for such disasters hoping they'll never have to put that plan into place. Still, it's always good to be prepared, and that's exactly what Park City was this year when the creeks started to rise.
Park City resident Brenda Wood's backyard looks like it came straight out of Better Homes and Gardens, but even the pretty water in her yard can make an ugly mess. "It's already going over a pipeline that's usually under," she said.
Wood has lived here for seven years now. Every year she digs the creek bed deeper, but every year she says the water keeps getting higher.
Her solution is sandbags, and thanks to Park City Public Works, the water didn't cause any damage. "It's really nice, because I used to go buy sandbags at Home Depot. And I heard the city provides them, so I got some last year and this year, and it definitely helped our situation here," Wood said.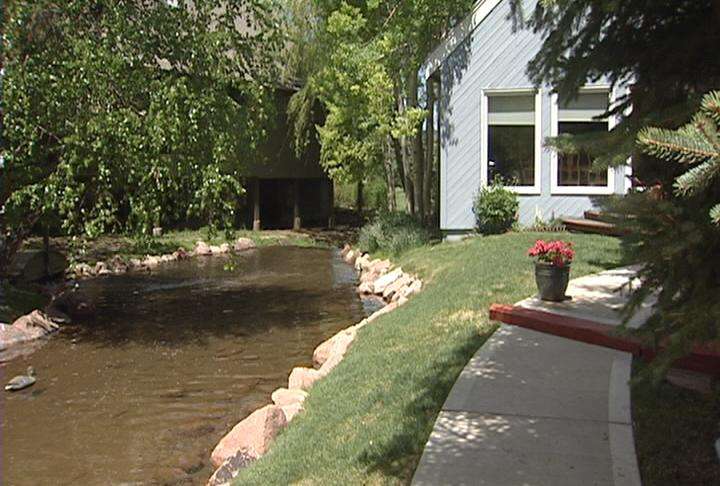 Park City Public Works had almost 1,500 sandbags filled, stacked and still ready to go for residents who needed them. "We've given out quite a few," said Troy Dayley, streets and streetscape supervisor for Park City.
Dayley say it's a public service that just makes sense. "We've got quite a few springs and streams that run through town, and everybody likes that stream in their backyard; but when that water level rises, they get a little nervous," he said.
It makes city leaders nervous too, which is why they get the sandbags ready. "I think we hit about 70 percent of what we consider bank full, which is a way's away from flooding stage. So, we done real well this year," Dayley said.
Wood says she's just happy to know her city cares. "I think it's very important, because the homeowners don't really know what to do. We called the city, and they said to come down and get some sandbags and we'll help you. I think it's awesome," she said.
KSL called several communities throughout Utah, asking what they're doing for flood preparation. In Brigham City, where Box Elder Creek flooded in 2005, the city has spent a lot of time and money improving the banks of the creek to try and prevent flooding there again. Many other cities also have sandbags ready to go.
E-mail: acabrero@ksl.com
×
Most recent Utah stories