Estimated read time: 2-3 minutes
This archived news story is available only for your personal, non-commercial use. Information in the story may be outdated or superseded by additional information. Reading or replaying the story in its archived form does not constitute a republication of the story.
OGDEN -- Eleven people have been arrested in three separate drug busts this week in Weber County, including a woman police claim is one of the top drug dealers in the state.
The drug busts are unrelated, but the Weber-Morgan Narcotics Strike Force said it was lucky timing that they all came together.
The first bust happened Wednesday night when task force agents served a search warrant at a home at 672 E. 24th Street. Inside, police found a half-ounce of methamphetamine and an assembled but non-operating meth lab inside.
"The lab was set up in a room between the children's bedrooms," strike force Lt. Darrin Parke said.
James Robinson, 41, was booked into the Weber County Jail on investigation of possession of a meth lab and child endangerment.
A few hours later, strike force agents were called to a home in North Ogden. Police were initially called about a noise complaint at the home near 400 East and 2175 North.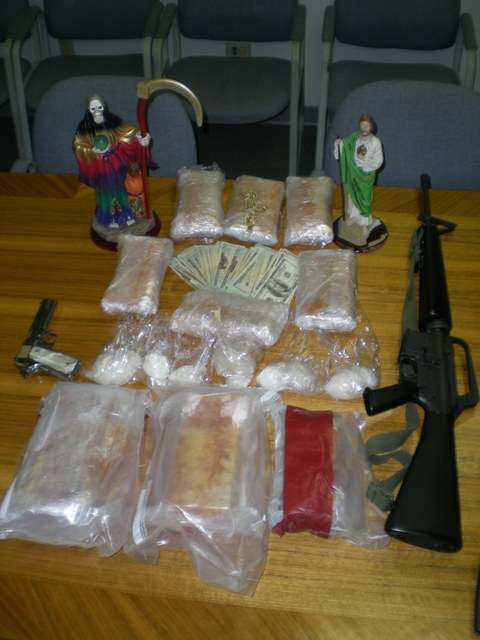 When officers arrived at the North Ogden home, a noisy party was under way. The people inside initially refused to come out. Ultimately, nine people were arrested there, including 37-year-old Eric Woodard, who had been under investigation for drug dealing.
"We found just under 500 pills of Ecstasy shaped in the form of President Obama and Snoopy," Parke said, describing them as looking "something like children's vitamins."
Narcotics agents say they've seen ecstasy pills lately that resemble Transformers, Ninja Turtles and The Simpsons characters.
Ecstasy sells for about $20 a pill on the streets, making the bust worth about $10,000.
Then early Thursday morning, Ogden police stopped a car near 184 W. Meadow View driven by a woman police identified as Maria Reyes, 31. In her car, Parke said police found 2 ounces of meth alongside her 12-year-old nephew.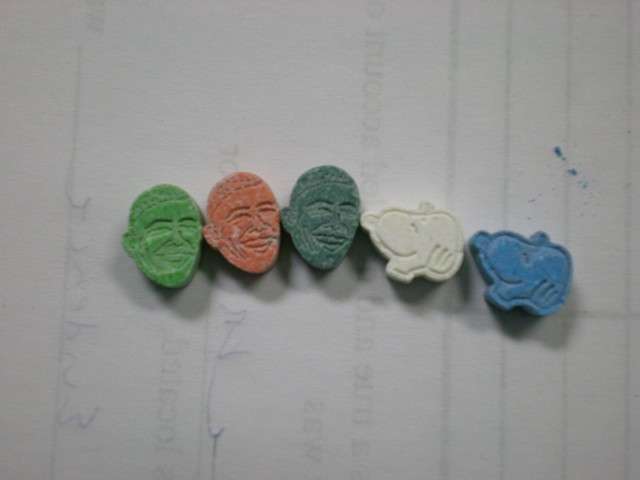 When strike force agents served a search warrant on her home, they found a hidden compartment inside a car parked in the driveway.
"We located 9 pounds of methamphetamine. As we continued the search of the house, we located an additional 4 pounds of methamphetamine buried in the backyard," Parke said.
Agents also seized four rifles and two handguns. Parke told KSL Newsradio that Reyes is considered one of the biggest drug dealers in the area.
"I would put her up in the upper level within the state of Utah," he said. "Her and her husband."
Reyes is in the Weber County Jail. Her husband, 31-year-old Melchor Reyes, remains at large.
------
Story compiled with contributions from Ben Winslow, Courtney Orton and Whit Johnson.
×
Photos
Most recent Utah stories