Estimated read time: 2-3 minutes
This archived news story is available only for your personal, non-commercial use. Information in the story may be outdated or superseded by additional information. Reading or replaying the story in its archived form does not constitute a republication of the story.
UTAH'S WEST DESERT - A David and Goliath battle in Utah's west desert is warming up again. Ranchers standing up to the so-called "Las Vegas water grab" are raising fears Utah will give in too easily, possibly to avoid retaliation by a powerful Nevada senator.
It's pretty clear Utah officials want a friendly deal with Nevada and not a water war. The question is, how much water can Las Vegas pump along the border before it starts to hurt Utah?
This week, the federal government launches the latest round of scientific studies.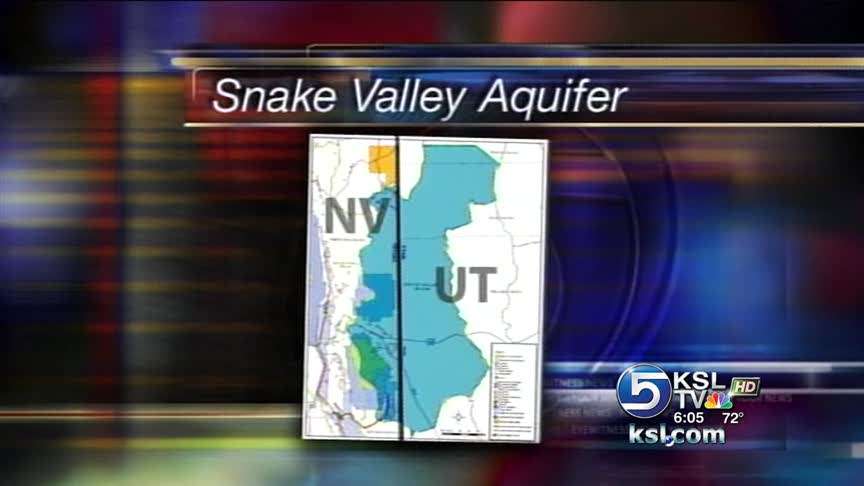 Pumping groundwater is what made the west desert bloom for generations of farmers and ranchers. They've lined up mostly against plans by Las Vegas to drill wells near the border. The big city wants to pump an aquifer that's mostly under rural Utah.
Rancher Dean Baker said, "If they take all the water they say is available, there won't be a live plant left that puts its roots in the water."
But Utah officials have been negotiating an agreement with Nevada. They say it will protect Utah's interests.
Mike Styler, Utah's director of natural resources, said, "Yes, I believe they could take some water and not affect Utah."
Even farmers 60 miles from Nevada worry the pumping could affect them. In small-town Delta, there are worries Las Vegas will set a precedent for big cities sucking away water from farms.
Delta farmer Ray Lyman said, "I think it's in the back of all of our minds as farmers."
Nevertheless, Utah officials say Las Vegas should get some of the water it wants. The question is, how much?
"Both sides have agreed that nothing will be done to harm that current use of water," Styler said.
Opponents this weekend bought full-page ads in both Salt Lake newspapers. They're clearly worried Utah has all but decided to give in. They think Utah is driven partly by the desire to protect a pet project from retaliation by Nevada Sen. Harry Reid, the proposed Lake Powell pipeline.
Dean Baker said, "A bargaining chip in the whole process. So there is a real urge to get it done."
But Mike Styler said, "In my mind that has nothing to do with this project."
The two states could finalize an agreement sometime next year. Opponents say "What's the rush? Why not hold off until the last scientific studies are done?" But Utah officials argue, any agreement can be altered if new science comes in.
E-mail: hollenhorst@ksl.com
×
Most recent Utah stories