Estimated read time: 1-2 minutes
This archived news story is available only for your personal, non-commercial use. Information in the story may be outdated or superseded by additional information. Reading or replaying the story in its archived form does not constitute a republication of the story.
NORTERN UTAH - The Utah Highway Patrol has a message for motorists traveling home this holiday weekend: Wear your seat belt, don't drink and drive, and don't speed.
The Monday afternoon commute signifies the end of Memorial Day weekend. But it can also be a dangerous time to be driving. So UHP is out in force trying to keep the roads safe.
Throughout the weekend, the Utah Highway Patrol and other law enforcement agencies have been patrolling for aggressive drivers, drunk drivers and people not wearing seat belts. UHP is reporting a total of nearly 40 DUI arrests, all the result of special checkpoints and patrols Friday and Saturday nights. The agency also is taking part in the nationwide "Click it or Ticket" campaign.
UHP's Matt Garvey said, "Utah's getting pretty good at it. They're starting to wear those seat belts up on the freeway most of the time, but we still have those people that don't think they need to wear it."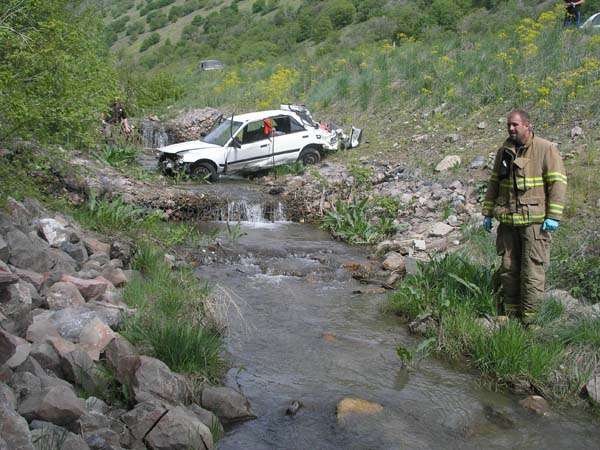 Two fatal accidents are reported so far this weekend. Troopers are blaming alcohol for a deadly accident Saturday in Sardine Canyon. They say the driver drifted towards the median, overcorrected and rolled down an embankment.
On Sunday, UHP says a blown-out tire caused a fatal accident near Mona. The driver was not wearing a seat belt and was ejected from the car.
Troopers are encouraging motorists Monday evening to take their time and get home safely.
E-mail: wjohnson@ksl.com
×
Most recent Utah stories