Estimated read time: 2-3 minutes
This archived news story is available only for your personal, non-commercial use. Information in the story may be outdated or superseded by additional information. Reading or replaying the story in its archived form does not constitute a republication of the story.
WEST JORDAN -- Attorneys for two teens on trial for an alleged kidnapping and torture plot asked the judge to dismiss the case. Defense attorneys asked the judge to rule out testimony from the 15-year-old's parents.
The mother called police in March after listening to a phone conversation between the teen and his friend.
Defense attorneys say the parents were essentially spying on their child's phone call, which violated his privacy and cannot be used as evidence in court.
They say that phone call is the state's only evidence and without it they have no case.
Defense attorneys say the 14-year-old Midvale Middle School student and 15-year-old West High School student had neither the intent nor the capacity to carry out plans to kidnap and torture people.
They also say this case should have never gotten this far.
Thomas Burton, the attorney for the 14-year-old, said, "It should have been handled by an admonition with the family, within the family. To go to the police and get something rolling like this, which has caused fear and hysteria, is not the appropriate way to do it."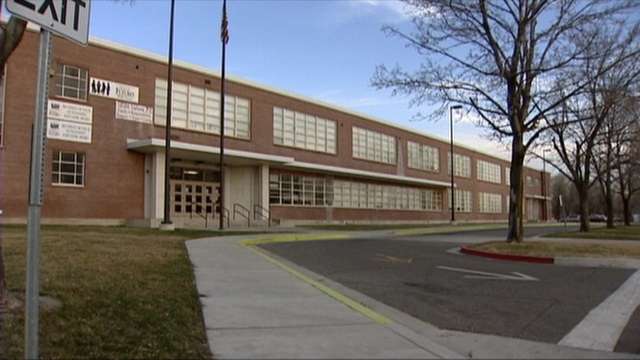 They say the boys were just talking about the horror movie "Saw", and they say it's not a crime to do that.
Burton said, "People have difficulty distinguishing between the movie that was being talked about, or how are we going to reenact it. Obviously, they're not killing people. They're not going to torture people. That's beyond comprehension."
But prosecutors told the judge they, thankfully, caught the conspiracy in the beginning stages.
They say the teens planned to kidnap people who they believed were drains on society and put them through a series of torture tests.
The 15-year-old's mother testified Thursday that she overheard her son talking about sewing someone's mouth shut.
One of the girls on the alleged hit list also testified the 15-year-old called her to skip school and meet him in Utah County, which the suspects told police was one possible location for them to carry out the alleged plan.
The teens are charged with three counts of conspiracy to commit aggravated kidnapping.
The judge will rule on the defense's motion next Friday. If she rules against it, the defense will present their case.
E-mail: syi@ksl.com
×
Related stories
Most recent Utah stories