Estimated read time: 2-3 minutes
This archived news story is available only for your personal, non-commercial use. Information in the story may be outdated or superseded by additional information. Reading or replaying the story in its archived form does not constitute a republication of the story.
AMERICAN FORK -- The Utah County Sheriff's Office Search and Rescue team members were in American Fork Canyon Wednesday checking out the river flows, which they say can be extremely deadly heading into the holiday weekend.
The river is raging with force and speed as is zips through a picnic area in American Fork Canyon.
Utah County Search and Rescue officer Jared Hansen said, "It'd be very difficult for even an adult to survive a fall into this."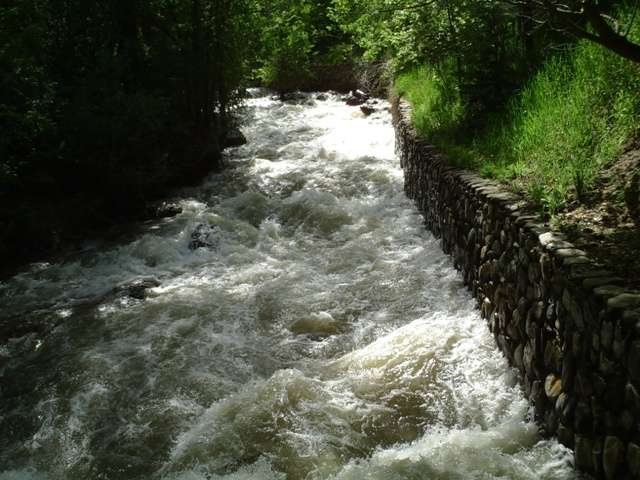 He recommends people stay 10 feet away from the banks, just to be safe.
"It's extremely dangerous right now. This isn't as high as we've seen these rivers in Utah, but if someone falls in right now, there is little chance of saving that person," said Utah County sheriff's Sgt. Tom Hodgson.
However, if you do fall in, the best advice is to point your feet downstream and try to grab onto something.
"Hypothermia is going to be a real issue, and they aren't going to be able to hang on for very long, 5 or 10 minutes at the most," Hansen said.
The rescuers say this river and many others are still rising. They're asking adults to enjoy the canyons but to keep an extra close watch on children.
"When you are out camping this weekend, enjoy yourselves, but pay particular attention to the little ones around you. If they are gone for 3 to 4 seconds, in the blink of an eye, they can be in the water. By nature, children are inherently attracted to water," Hodgson said.
Already this year, two people have died in Utah's rivers and streams. One drowned in southern Utah, the other in Weber County.
------
Story compiled with contributions from Randall Jeppesen and Sam Penrod.
×
Most recent Utah stories