Estimated read time: 3-4 minutes
This archived news story is available only for your personal, non-commercial use. Information in the story may be outdated or superseded by additional information. Reading or replaying the story in its archived form does not constitute a republication of the story.
CENTERVILLE -- A woman on her way home from a friend's house stopped to fight a fire burning through the window of an LDS church house near 600 North and 100 East in Centerville.
Investigators say the fire was intentionally set at the building Friday morning around 2:00. Some sort of liquid was used to start the blaze, but there was no evidence of a shattered bottle or anything indicating something was thrown through the window.
Investigators also say it appears the fire had been burning for at least a half hour for it to get through the glass.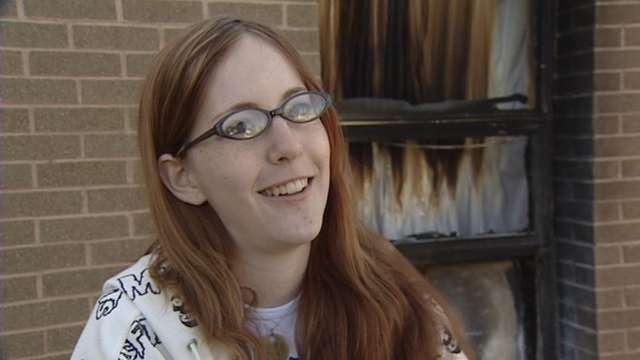 Now because it's a brick building, firefighters say that helped contain the fire to just this one area, but they're also giving a lot of credit to the young woman who spotted the fire and just happened to be prepared to fight it.
Witness Megan Randall said, "I was like, 'Hey mom, I just put out the fire at the church.'" She was driving home Thursday night when she noticed smoke coming from the LDS church she lives next to.
As she got closer, she saw the flames coming out of the buildings corner window. She said, "I sat in my car, and I was like, 'All right, do I have water bottles?' And I thought, no that won't put that out. Then I remembered that I had a fire extinguisher."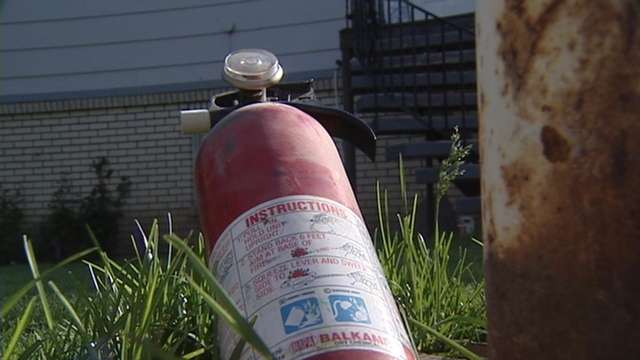 Megan called 911, but in the meantime she approached the flames and used the extinguisher. She said, "I didn't know how to work the fire extinguisher, and it was really dark, so I was like, 'Maybe just pull this red thing.'"
The good news is Megan small fire extinguisher did the trick and put out the flames.
The bad news is the fire had already reached the inside of the building, but thanks to the fire-resistant curtains, it didn't get very far.
South Davis Metro Fire Chief Jeff Bassett said, "Nothing had burned on the inside, just the curtains, and those curtains being fire resistant held the fire back."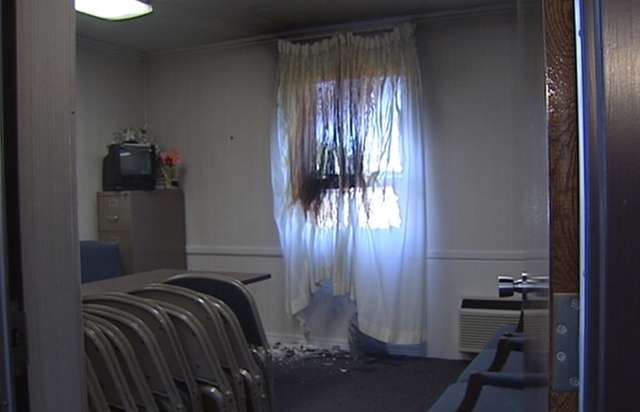 Rick Bangerter is the facility manager for the church. He said fire-resistant curtains were made for that very reason and had they not been there, the fire would have been a lot worse. "It did its job, and we're very happy for that," he said.
Investigators estimate that there is about $2,000 in damage to the building. Now they say their job is trying to find out who did it and why.
Bassett said, "They will be looking at anything that involved with the ward, or any problems anywhere. They're going to be look at all those things and try to determine what's going on."
We asked Megan why she had a fire extinguisher in her trunk to begin with. She said her dad was a firefighter years ago and before he died, he put it in her car, just in case.
------
Story compiled with contributions from Shara Park and Marc Giauque.
×
Most recent Utah stories