Estimated read time: 2-3 minutes
This archived news story is available only for your personal, non-commercial use. Information in the story may be outdated or superseded by additional information. Reading or replaying the story in its archived form does not constitute a republication of the story.
NORTHERN UTAH -- Three Interstate 15 construction projects are under way as UDOT begins its summer construction season. They include bridge work, re-striping lines, and putting in heavy girders. Each project is different but the traffic back-up for each is the same.
Bountiful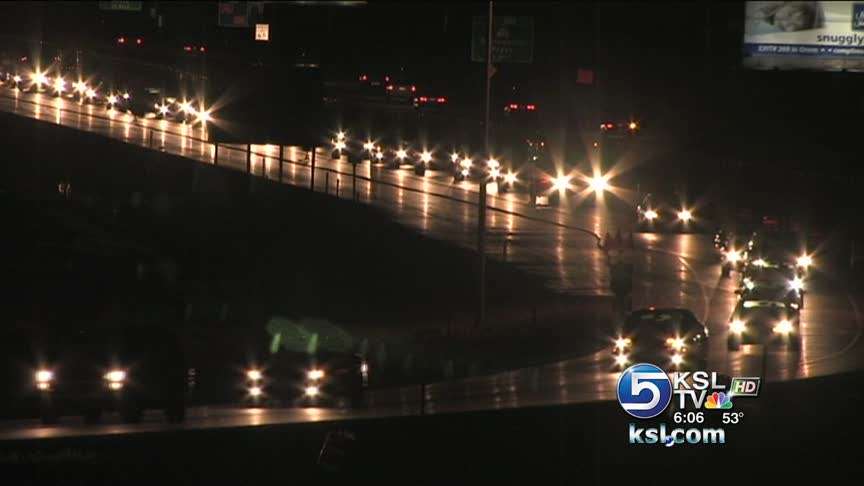 The first project, heading from north to south, is in Bountiful.
Two lanes on I-15 over the 500 South bridge are closed. Under the bridge, 500 South is closed.
Rain kept crews from doing a lot of work there Saturday. The project was expected to be completed by Monday morning, but that may be extended now.
American Fork
The second project is on I-15 near the American Fork Main Street exit.
Crews are re-striping the pavement, removing the old dotted lines to make it easier for drivers to see where they are going. Southbound lanes under the bridge will be closed from 11 p.m. Saturday to 6 a.m. Sunday.
Scott Thompson of the Utah Department of Transportation said, "There's not a lot of room in the center between the travel lanes. So, to ensure safety and make sure we can get our equipment in there, we need to move traffic to the outside of these."
Saturday night traffic is being routed off the exit but then right back onto the interstate, allowing crews to work underneath the bridge.
Springville
The third project is on I-15 in Springville under 400 South.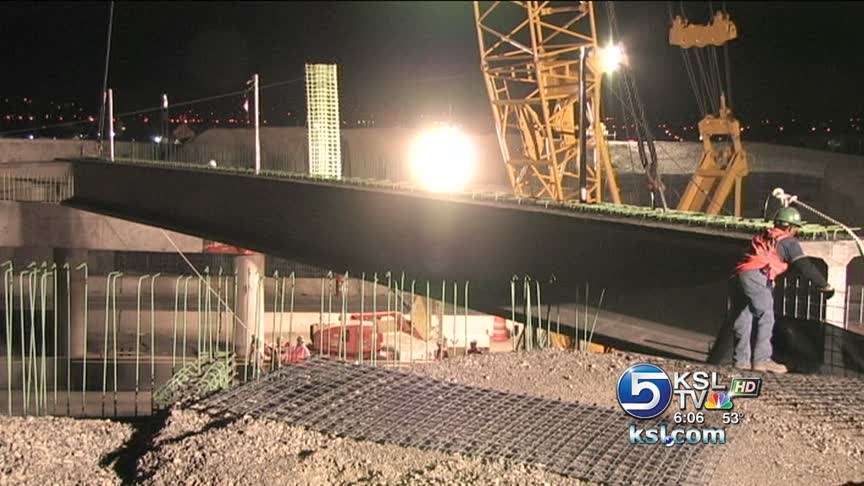 Crews are putting up girders that will eventually support a new bridge. Putting the girders into place is a very slow and meticulous process. To view a KSL.com exclusive video report showing how it's done, click the video link on this page.
Saturday night, northbound lanes will be closed from 10 p.m. to 8 a.m. Similar to American Fork, traffic here is being routed off the exit then back onto the freeway.
"Expect some delays," Thompson advised. "But just be aware this is happening."
More nighttime closures are scheduled for next weekend. To keep updated with the projects and where those closures will be, check UDOT's Web site.
E-mail: acabrero@ksl.com
×
Photos
Related links
Most recent Utah stories