Estimated read time: 1-2 minutes
This archived news story is available only for your personal, non-commercial use. Information in the story may be outdated or superseded by additional information. Reading or replaying the story in its archived form does not constitute a republication of the story.
SALT LAKE CITY -- The new Mid-Jordan TRAX line opens for service this weekend, but the trains won't carry passengers just yet.
The Mid-Jordan line is now 40 percent complete. It runs 10 miles from Fashion Place Mall in Murray to Daybreak in South Jordan. It crosses a significant milestone this weekend.
Gerry Carpenter of the Utah Transit Authority said, "This is exciting work. This is a step forward in the project."
Construction crews cut the old rails and realigned them with the new track.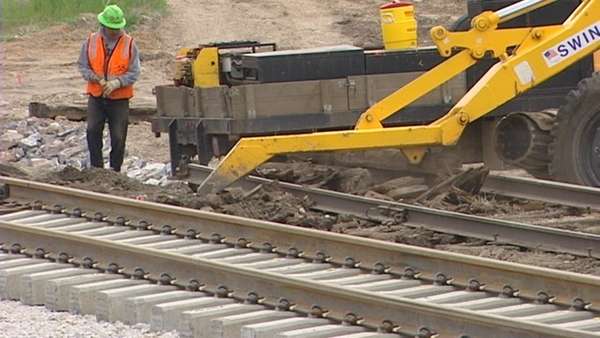 "Yesterday and today we're actually connecting up the old freight line to a new TRAX line," Carpenter said.
UTA says that's an innovative way to keep the freight trains rolling while crews reconstruct the line and add a second line. That new rail goes into service for freight trains Sunday night.
TRAX trains will share some rails with the freight trains. "When TRAX is complete, we'll have two lines that we run TRAX on simultaneously during the day. After hours, then freight can continue to serve the area businesses out here," Carpenter explained.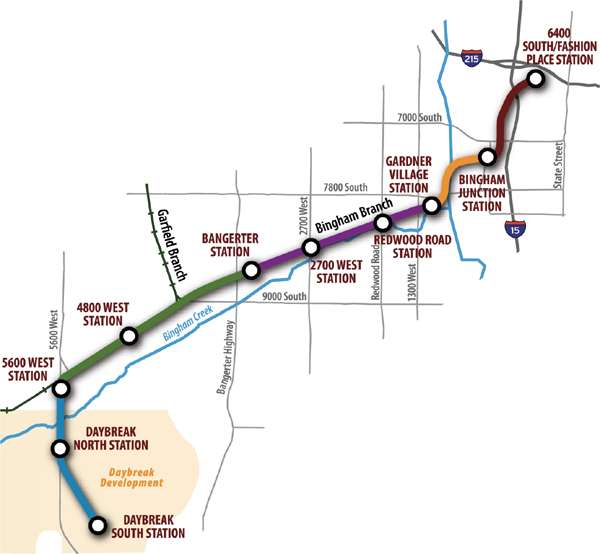 Area businesses rely on the freight line. Freight and TRAX trains never run on the same track at the same time.
When the line opens for TRAX trains in late 2011, UTA expects daily ridership of more than 5,000 people.
"Every day that goes by, we're making progress towards that goal," Carpenter said.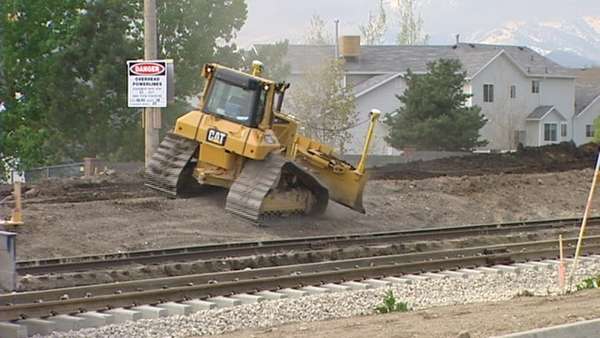 A lot more track work, bridge work and construction of barriers to reduce the noise of the trains in neighborhoods are set for this summer.
For a closer look at the alignment, see the links on this page.
A total of four new TRAX lines are well into construction.
E-mail: jboal@ksl.com
×
Related links
Most recent Utah stories